As long as I can remember, I've had a love-hate relationship with Pinot Noir. In the eighties, I spent a small fortune on Burgundies – which are made from Pinot Noir – that more often than not caused consternation rather than elation. I was learning, reading the rave reviews from mostly English wine writers, and buying their recommendations to train my palate. I went to tastings as well.
Burgundy was expensive even then, made more so by the discovery that 2 out of three Burgundies I bought were duds. To make sure of getting one good Burgundy, you have buy 3, and that's still true today. As Aussie and NZ Pinots came of age, I switched to these wines but found that the same rules applied: two out of three Pinots were depressing. The upside was that they didn't cost an arm and a leg.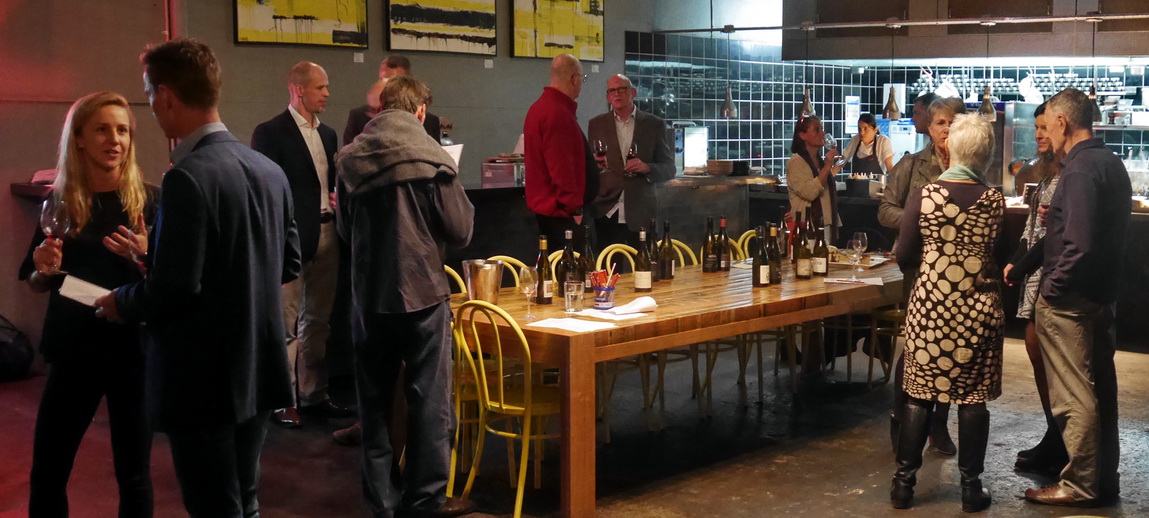 Are We There Yet? 
This week, I joined a Gourmet Traveller Wine tasting of Mornington Peninsula Pinot Noirs from the great vintage 2015, set up by my old friend Peter Bourne at Mojo in Waterloo. I stopped scoring the wines halfway through the tasting because my scores pretty much agreed with those of the GTW panel. That's a pretty rare event, but I wasn't here to pick great deals for BWU$20 since the top wines were between $60 and $100 (The $35 Baillieu and the $40 Myrtaceae are unprocurable).
I was here to check my reference points, because you can easily lose the plot when you taste nothing but sub $20 Pinot Noirs. Several things stood out in this tasting:
It was the most consistent range of Aussie Pinots I've ever seen
The overall quality was good to very good
The style was consistent but showed subtle differences that reflected different areas on the peninsula
Sadly there were hardly any wines that I got really excited about.
If the last statement is a touch blunt, it's because none of these wines showed enough Burgundian character to my mind. Most of the wines here are very well made, show lovely fruit in the cherry / raspberry spectrum and wrap it in a sleek envelope. For this kind of money, I expected to see more sappy, earthy and meaty characters, more notes of forest floor, mushrooms and dank leaves. Will they develop with more age? I doubt it; I suspect all the wines here are just a bit too clean.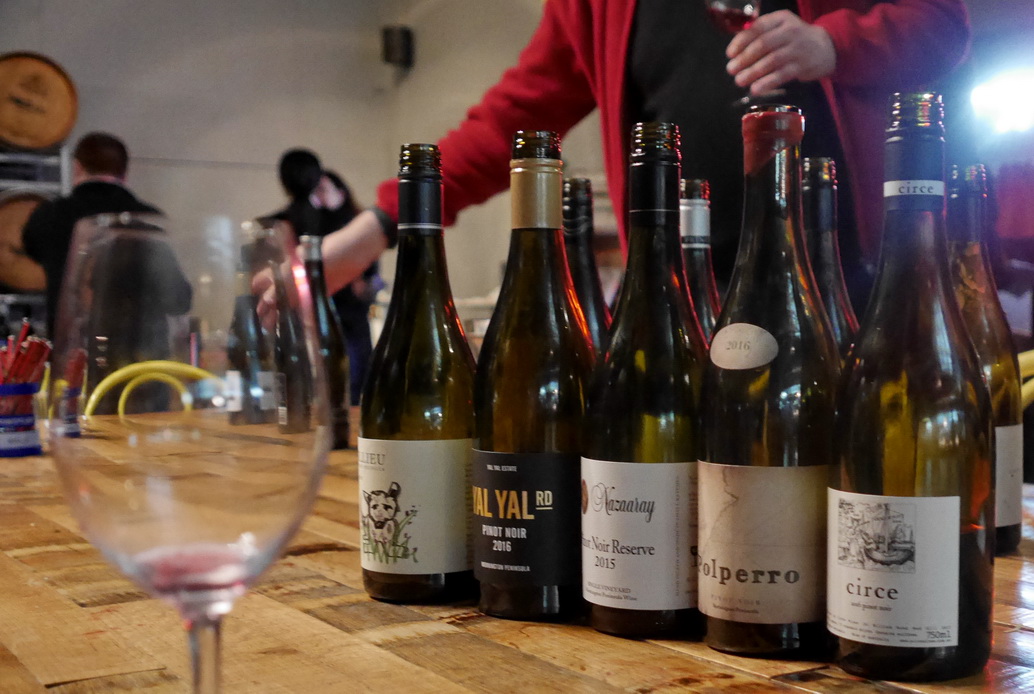 The Bottom Line
Yes, we're making quality Pinot Noirs on the Mornington Peninsula, the Yarra Valley and Tasmania. The good ones tend to cost upwards of $50. That's the state of play in 2017. There are some Pinot Noirs in or close to our sweet spot, which I'll list below in case you're all excited about Pinot by now but don't want to spend big bucks.
Hidden Label Yarra Valley Pinot Noir 2015 – $13 at Kemenys. This is de Bortoli Yarra Valley Pinot Noir, and it reflects the great vintage they had in 2015. There's a bit more meat on the bones of this Pinot than usual, but it makes all the right noises. 94 points.
Hidden Label Wairarapa Pinot Noir 2015 – $14 at Kemenys. Fruit-driven Pinot Noir that hits all the right notes. Not complex but full of charm. Crowd Pleaser. 93 points.
Ninth Island Pinot Noir 2015 – $16 at Kemenys. Good drinking at this price; elegant Tassie style, lots of Pinot finesse, lovely sweet fruit and good length. 92 points.
Hoddles Creek Estate Yarra Valley Pinot Noir 2016 – $20 at Summer Hill Wine, or $21 at MyCellars where the freight is free for subscribers (promo code BWU20). Succulent, soft as a kitten, pure velvet.  I can't imagine anyone not loving this Pinot, and I can't imagine how Franco d'Anna turns out a wine like this for $20. 95 points.
Stonier Pinot Noir 2016 – $24 at Vintage Cellars. Best price I can find right now; at least we have one Pinot from Mornington Peninsula in the line-up. Haven't tried the 2016. Huon Hooke scores it 93 points and says: 'Medium to full red colour with a purple tint. The bouquet is meaty, charcuterie-like, spicy and complex. More than simple primary fruit. There is an abundance of soft, sweetly ripe, full-flavoured pinosity on palate. A delicious, almost decadent pinot. Gorgeous flavour and pleasing balance. Amazing value at the price.'
Helen's Hill Estate Long Walk Pinot Noir 2015 – $25 at Kemenys. Check the reviews at the link. I haven't tried this wine but even the cheaper Ingham's Road is a decent Pinot, and Scott McCarthy makes seriously underrated wines at this Yarra Valley boutique.
Bream Creek Pinot Noir 2012 – $30 at Kemenys. Winner of many gongs and rave reviews. I found some left at Kemenys so grab some if you missed out. A few subscribers have written saying that this is the best Pinot Noir they've ever tasted.