The West Australian says: 'After a week of boasting about their cooking abilities, My Kitchen Rules "villains" Gianni Romano and Zana Pali proved they could put their money where their mouths were.' We're talking about big mouths, especially Zana's, and black eye lashes the size of the trigger hairs on a Venus Fly Trap.
Apparently the sharp newlywed lawyers from Melbourne have been saying harsh things about their competitors, and everyone wanted them to fail when their turn came. They failed alright but not in the kitchen. We've seen black wine glasses before, but this time even the water glasses were black.
How come people who cook fancy meals with great skill don't know that you serve wine in a clear glass? Don't wine lovers care about the food they eat? Do they drink Krug champagne with a Domino's Pizza? Do they serve Fish and Chips with a bottle of Grange?
As the next picture shows, Manu and Pete are dumbfounded – they can't believe they're expected to drink out of black glasses again.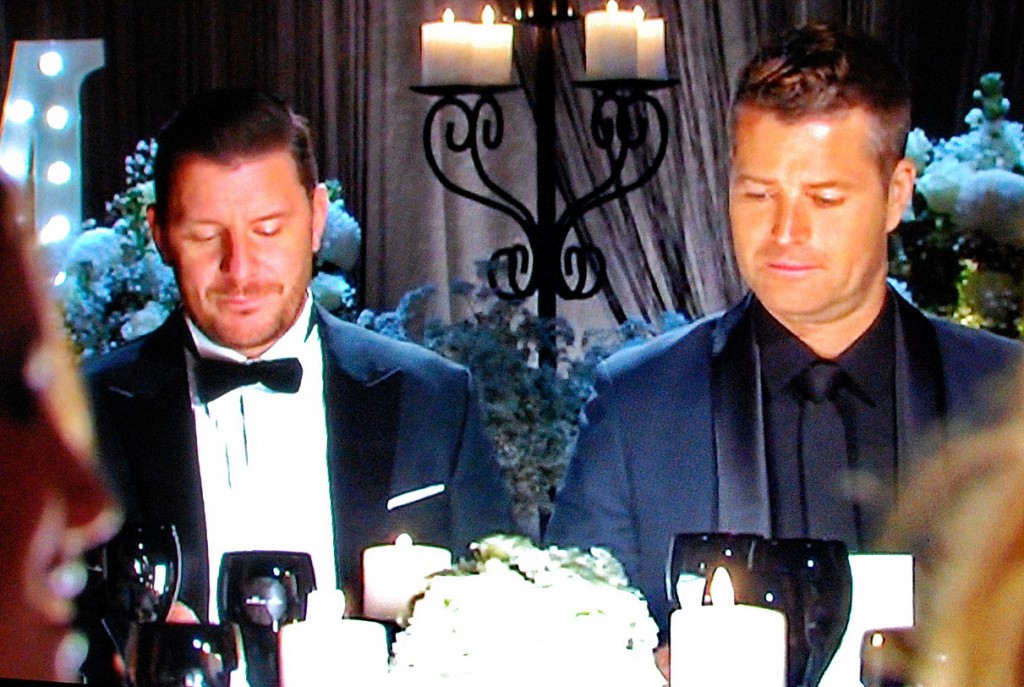 My apologies for the poor quality of the images. I shot them right there on the idiot box as the scene unfolded. Anyhow, Manu and Pete bit their tongues and said nothing about the black wine glasses. Instead they gave the slick young couple a record-breaking 97 out of 110.
The viewers wanted to see these guys get their just desserts. Instead they served up a fancy doughnut dessert that was a bit of a let-down, but they still scored 8 out of 10. They also scored 10 out 10 for an entrée that competitors said was too salty and too garlicky. Remember, this is The Weakest Link in a dining setting, so was this a set-up? Who cares? You've gotta love the décor and the people.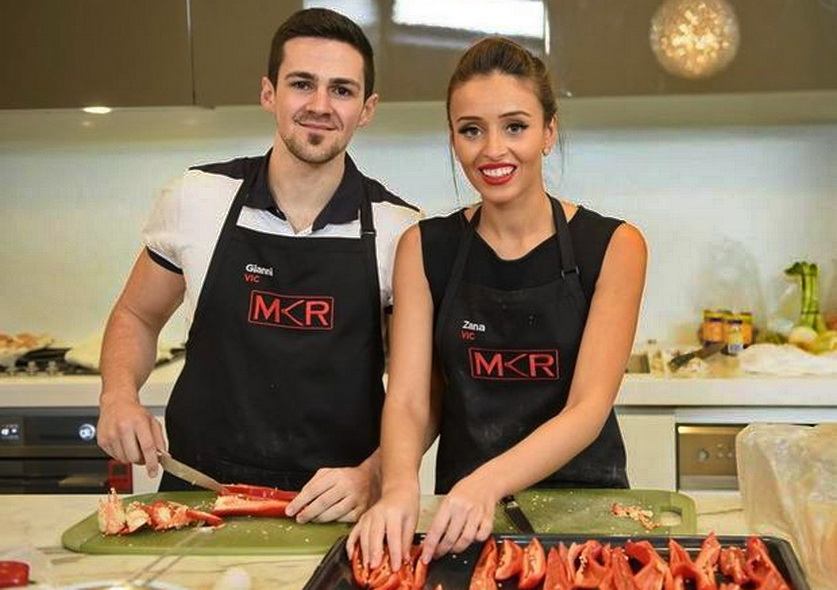 Kim