This is a really simple dish that came about as a result of some left-over salmon pieces. They were too big for one sitting so we put the excess in the fridge. The rest is pretty easy. As usual I forgot to take a picture but it looks vaguely like this (I'll replace the pic next time I cook the dish).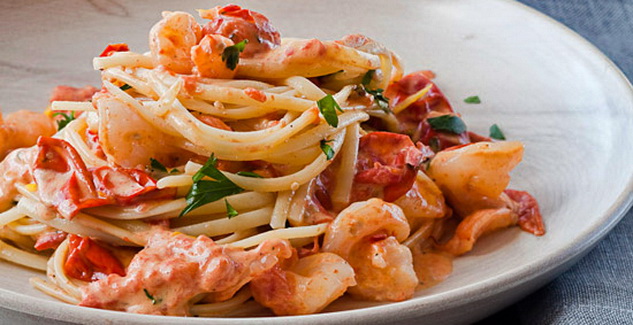 INGREDIANTS
Left over Salmon pieces, about an inch cubed or bigger
A little garlic
Generous amount of spring onions or big shallots (add asparagus if you want more greens)
Bunch English spinach
Fettucine
Seasoning
Italian herbs
Sacla pesto or sauce
White wine
Olive oil
butter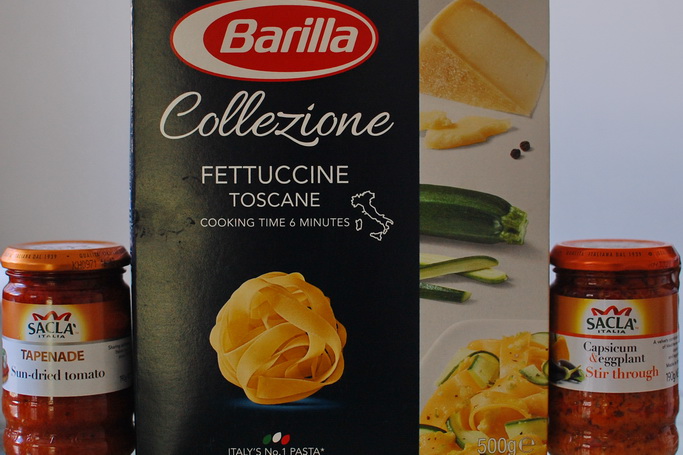 STEPS
Cook the fettucine – I cook it for 10 mins but you may prefer it more al dente
Wash the spinach, chop into biggish pieces, fry in a bit of butter for a few minutes
Drain the pasta, put the spinach in a dish and keep it warm
You can start on the next steps while the pasta is cooking (I'd get the spinach out of the way though), or you can start after the spinach is keeping warm and the pasta is drained.
Chop up garlic, spring onions / shallots / asparagus and fry them for 5 – 10 minutes in olive oil.
Add a dash of white wine and a few spoons of Sacla pesto / sauce.
Stir for a couple of minutes, then add seasoning and Italian herbs (Masterfoods, dried)
Add the pasta, stir some more, add more wine if needed (we just want a nice coating on everything)
Add cold salmon pieces, stir some more to warm them up
Transfer to a serving dish and gently fold the spinach into the dish
Simple, isn't? I like a little grated parmesan on any pasta dish but that's just me. I once ended up in an argument with the chef in an Italian restaurant who told me that was not the done thing.