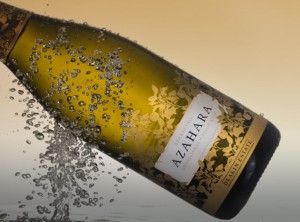 Best Wines under $10
You may think it's impossible to drink a good wine under $10 but we've selected 15 of the Best including reds, whites, rosés, sparking and dessert wines. Check out 3 below with brief reviews and links to best deals.
Sample of 3 wines

1. Richland Pinot Grigio 2016 – $9 at OurCellar. Every now and then a wine comes along that breaks down preconceptions and other barriers. This is a serious Pinot Grigio, with apples and pears that aren't too ripe or too green, supported by a lovely line of fine acid. I can't taste added citric acid, so I suspect the fruit was picked at precisely the right time; the alcohol content of 12.5% confirms it. Everything's in perfect balance here, and the wine is a joy to drink. I'm tempted to give it 92 points, which makes the Richland Pinot Grigio 2015 a blockbuster back-up-the-truck kind of bargain.
2. Yalumba Y series Sangiovese Rosé 2016 – $8.50 at Dan M's (today). This is a good Rosie at a ridiculous price. Provence-like pale colour, strawberries with some dried herbs blended to perfection, seamless, effortless drinking, clean, dry finish. Super bargain. 90 points. BUY.
3. Azahara Chardonnay Pinot Noir Nv – $9 at jackswine. Much better than the label or the price suggest. Great crowd pleaser. Super value.