The key word here is Opinion
There are as many opinions as there are reviewers, so whom can you rely on? Let's kick off with this example from Dr Vino :
'… some flash points have emerged, most notably Cos d'Estournel [2009]. Parker gave it a score of 98-100 with an asterisk calling it "extraordinary … one of the greatest young wines I have ever tasted," while Neal Martin who also writes for the Wine Advocate lamented the alcohol level, compared it to a wine from the Douro, and scored it 89-91. Tim Atkin noted the 14.5% alcohol on the label, called it over-the-top, compared it to an Australian Shiraz and gave it 95 points. John Gilman wrote that it was "one of the worst young wines I have ever had to taste, as it displays an utter contempt for both the history of its region and the intelligence of its clients … I cannot imagine having to drink it. This is a train wreck of monumental proportions. 67-68 points.'

On Diner's Journal at nytimes.com/dining, Eric Asimov wrote a post about Château Pavie 2010 with the subtitle: One wine. One vintage. Two reviews that couldn't possibly be more different. He quotes Robert Parker Jr of The Wine Advocate, who wrote: 'Most Pavies have possessed off-the-charts richness, and the 2010 is no different. It also reveals an opaque purple color, abundant notes of roasted coffee, blackberries, cassis, full-bodied power and sensational density, texture and length.' This was a barrel sample which Parker scored 95 – 98+ points. In 2015, Parker up-graded his score for Chateau Pavie's 2010 to a perfect 100 points, The Drinks Business tells us.
Asimov quotes wine writer John Gilman in the same post.  He wrote: 'To my palate, no wine better exemplifies how bad a wine could be made in the 2010 vintage than Pavie. The 2010 Pavie is absurdly overripe, unpleasant to taste and patently out of balance. The liqueur-like nose offers up a high-octane cocktail of kirsch, framboise, smoke, mocha and a boatload of new oak. On the palate the wine is deep, huge and very overripe and pruney, with zero focus or delineation, a blur of alcohol, and the most profoundly astringent, searing and brutally tannic finish that I have ever tasted.'
Gilman called the wine 'the biggest train wreck of the vintage,' and rated it 47 to 52+ points; he seems rather fond of the Train Wreck metaphor, but good on him for speaking out against these Wagnarian Bordeaux reds that Parker is so fond of. How Critical Should A Wine Critic Be? asks wine blogger Mike Steinberger, and adds that he'd like to know how Gilman decided on a score of 47-52+. 'How did he come up with those particular numbers? And what's with the plus sign and the question mark at the end—does it mean that the wine might eventually be upgraded to 53 points?'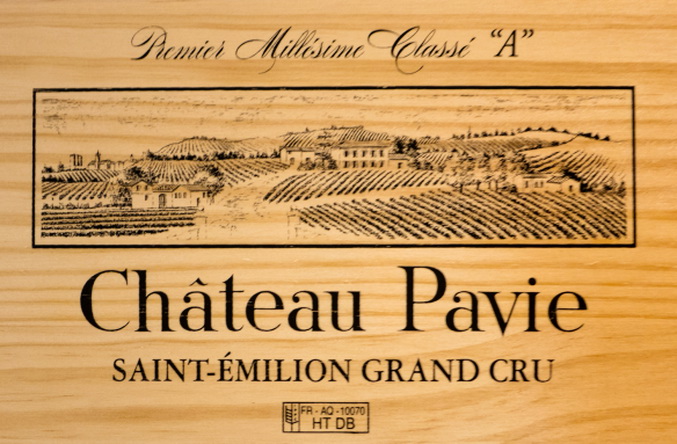 'Is it a conscious decision by some wine writers to give over-inflated scores?' Tim Atkin MW asks in a blog post. 'Their peers may laugh at them, but why should they care? The people who make and sell wine will be eternally grateful …' In his Decanter blog, Andrew Jefford quotes a colleague who claimed that they'd soon be writing songs about Robert Parker in the foothills of Pauillac.
Why wouldn't they? By tossing 100 point scores around like confetti at a wedding – over 500 wines by a recent count – Parker will make Bordeaux vignerons a lot richer than they already are. They love him, and I'm sure Aussie winemakers love James Halliday for the same reason: his reviews rarely lack enthusiasm and his scores are always generous, yet more and more wine lovers are asking why our best wine writers have abandoned them.
At the Point of Farce
'He is someone I have always greatly admired,' Red says about James Halliday on the Red-to-Brown blog but adds that his scoring 'has almost moved to the point of farce … there are only so many times consumers will buy what they're told is a 96 point wine before it starts to become shorthand for just a solid bottle of wine, at which point how relevant is a wine critic?'
'Robert Parker's reviews are always 2 to 4 points higher,' writes J.C. in Wine Spectator under the heading Inflated Wine Scores – Unreliable Reviewers. 'James Haliday's reviews are notoriously overstated,' he adds. 'This is not a matter of personal taste; few wines in the world deserve the 98s that Halliday readily hands out to many too young Australian wines.'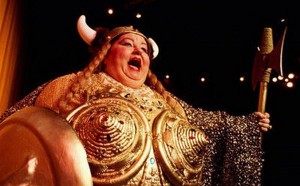 'Many reviewers cannot say a wine is awful because they are receiving the wines for free from the winery or the importer,' writes Daniel Posner in the same section. 'There is not one reviewer out there buying any sort of large percentage of their wines for review.'
US Blogger Richard Jennings sums it up this way: 'The bottom line is that people like me, who used to look up to the man [Parker] as a consumer advocate and reliable authority, can now, increasingly, only see him as a narcissistic zombie, desperate for our attention but lacking any useful and reliable information to give us …'
Too many wine fumes addling brains?
Parker didn't start out that way, as Jamie Goode at the wineanorak.com reminds us. Many years ago, he ripped into British wine reviewers for being too cosy with French Chateau owners. 'If they are beholden to wine producers for the wines they taste, they are not likely to fault them,' he wrote. 'If the trips they make to vineyards are the results of the winemaker's largesse, they are unlikely to criticise what they have seen. If they are lodged at the châteaux and their trunks are filled with cases of wine (as, sadly, is often the case), can a consumer expect them to be critical or even objective?'
Perhaps wine writers lose their bearings once they become famous. They become brands, and brands serve different masters and work to a different set of rules. The number one priority for a brand is to generate fame and money for its owners.
'I think that wine writers shouldn't forget their primary role is as the consumers' advocate,' writes Jamie Goode at the wineanorak.com in the UK. 'Too often, the ties to the trade that many writers develop lead them to see things not from the perspective of the consumer, but from that of the wine industry, and this is dangerous.' I could say you're stating the bleeding obvious, Jamie, but such is the timidity in the wine business. Why don't we call it a scam? Wine writers on the take? Out to make money selling their inflated reviews to wineries and merchants flogging wine?
Train Wrecks
In the end, Parker terminated himself by selling part of the successful Wine Advocate newsletter, and making a huge mess of it. The main issue was Parker's claim that the new owners had no connection with the wine trade, when they clearly owned Hermitage Wines in Singapore. Wine writer Mike Steinberger argued in a piece called The Robert Parker Train Wreck  that the sale of the Wine Advocate and all that went with it would make a great business school case study.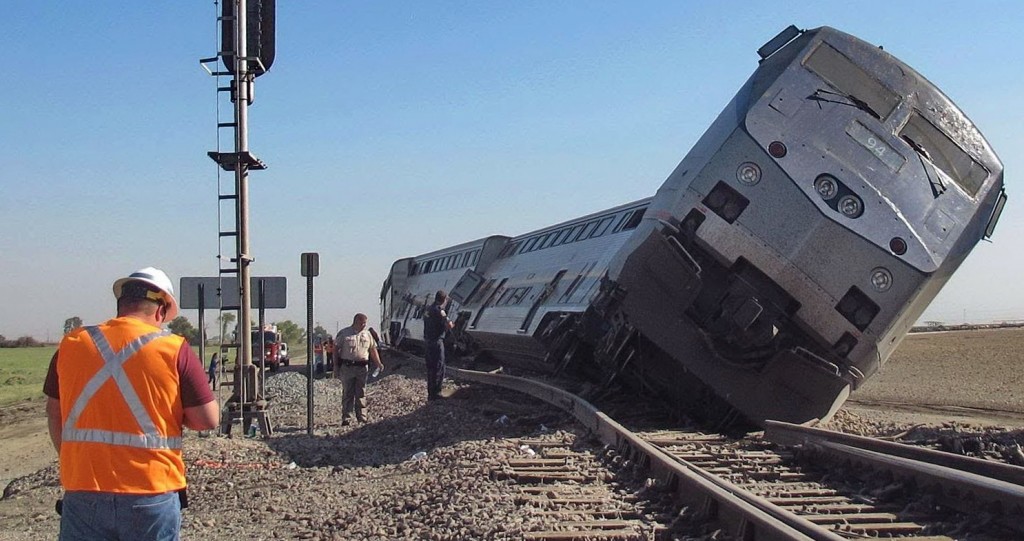 'Reading about this imbroglio,' Mike wrote, 'M.B.A. candidates will marvel at the ineptitude and hubris that led to the botched announcement of the sale and the controversy that percolated for weeks thereafter. They will struggle to understand why someone as successful and seemingly intelligent as Robert Parker thought that he could disclose news of the sale yet keep the identity of the buyers and the terms of the transaction secret. They will be baffled by Parker's assertion that the investors were "totally independent" of the wine trade, when that claim was completely false and easily refuted.'
In 2014, Parker addressed a group of wine writers. Richard Jennings  was among them and wrote that Parker had suffered from severe back pain in recent years and had undergone major surgery. 'He walked slowly and gingerly up to his seat behind the microphone, relying on two canes for support,' Jennings wrote. 'Parker explained he now has a "completely rebuilt lumbar spine," as a result of surgery last year. This has taken "lots of metal and rehab," but he reported that he is now in "no pain." In fact, Parker claimed, "at 66 years of age, I feel about 20." '
The Wine Advocate
That's the name of Robert Parker's newsletter, which he started because he felt wine lovers needed a reliable source of independent advice. Many years later, Parker became a victim of his own success as his name became a much bigger brand than the Wine Advocate. In the end, Parker gave up advocacy altogether as he promoted Bordeaux wines that are out of reach of most wine lovers, and ended up putting dozens of Bordeaux chateaux on a pedestal out of reach of most mortals.
The worst thing about Parker's long reign is his destruction of the elegant Bordeaux style we once loved. Hang on, am I claiming that one man can change the wine style of the greatest wine region in the world, all on his own? Yes, I am because that's exactly what happened. The owners of the best chateaux in Bordeaux have always had a strong commercial bent. They knew that the US market was by far the biggest and that Parker controlled it, so they said: fine, if they want great big overripe 15% Bordeaux reds, we'll make them as long as they pay the price. They did and they did.
'The storyline goes like this,' writes Tom Acitelli in the Food Republic: 'Parker loved lush, heavy, strong wines to the near exclusion of thinner or more nuanced ones. Because he became the most powerful wine critic, he single-handedly bent the industry, including French winemakers, to his taste, and the U.S. marketplace followed. Parker is the reason that "fat, fleshy" wines are Americans' oenological tipples of choice. He is to credit — or, more often, to blame.'
Parker almost did the same in Australia in the nineties when he gave huge Shiraz-based fruit bombs from South Australia and Heathcote scores approaching 100 points. Most of the reds coming out of South Australia still ape that fashion, sadly.
What's the one question Wine Writers should ask themselves?
Andrew Graham at Oz Wine Review  is a wine writer I admire, and he always asks Would I buy this wine? at the end of a review. And he always gives what feels like an honest answer. I'd probably change the question to Would I rush out and Buy this wine?
At BWU$20 we use a red, yellow, green light system where we rate wines either as BUY, NOT CONVINCED or AVOID. We also continue to buy many of the samples we taste, I'd say about half of them, and this is really important for the Would I Buy this wine? question to make any sense. Most wine writers are drowning in samples and don't buy wine very often, so the question is hypothetical.
Reviewers in Robert Parker's league should definitely ask that question, given that they're reviewing wines costing $200, $500 or $1000 for a bottle. There's a more fundamental question begging to be asked: is any bottle of wine worth that kind of money? I once met a guy who said he couldn't tell the difference between a $300 bottle and a $3000 bottle, so he was happy buying and drinking $300 bottles. That's one way to brag about the money you have, I guess.
Expert Opinion
Most of us live in a more modest world, and we want reliable advice on more modest wines. The term expert opinion is an interesting one, but that's what wine reviews are: opinions. We all have different palates and different tastes, our wine experiences differ, the way we taste wine and the environments we taste in are different … and so it goes.
I prefer finesse to blood and guts in my wines, and I prefer character to flawless winemaking. Over the years, I've worked out that I'm more sensitive to the structure of wines than my colleagues: I often mark down a wine for being short of finish, sometimes dropping off a cliff, when other reviews of the same wine mention nothing of the sort. To me, the way a wine runs across the palate is a key ingredient.
Yes, wines have faults we'd all agree on – corked, SO2, Brett, VA, mercaptins – but that's the basic stuff. The opinion begins when you get past obvious faults. That's all we have to go on, whether we like it or not. The practical answer is to find reviewers whose tastes are aligned with yours, and follow them. That's my expert opinion.
Kim
More reading
The Million-Dollar Nose – profile on Parker by the Atlantic
Decanting Robert Parker By ERIC ASIMOV