Best resources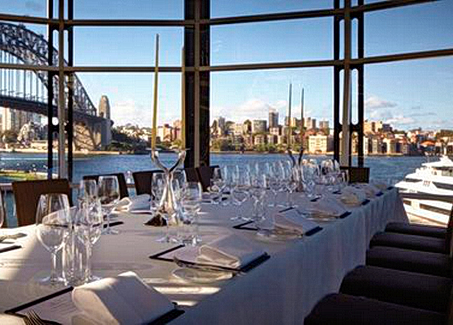 These include our best content plus external material we recommend.
Our own content is 100% original and, as you'll see, direct and usually outspoken. You might agree us us, or not; we don't mind.
You're welcome to reproduce any or all of our material – but please give us full credit and link back to the source here.
1. Aussie Wine – Reality Check
Buying Wine Online – the Great Equalizer – More choice, wherever you live
Super-Premiums, Wine Wankers & $20 Wines – A 5-minute history of fine wine
Wine Companion 2016 – Consumers are the Losers
Halliday's 2015 scores – over the top as usual – Retailers love them
Yalumba – Light on the Hill. An enlightened family wine company
Who Makes my Wine, and Who Cares? Woolworths, Coles and the Fake Wine Label game
Huon Hooke & Bob Campbell form #RealReviews Initiative – Inflated Scores, Kickbacks & Cash for Comment
Pulling the Cork on Ethics in Wine Writing – ABC radio exposes some disturbing trends
Best Shiraz in Australia – $150 Penfolds RWT. $37 Shaw & Smith or $17 Pepperjack?
The Flawless World of  Halliday's Wine Companion – real stories or native advertising?
2. Best Lists
What sets us apart from every other wine site in Australia
Best Wines Under $20 – our shortlists are gold dust
Great Wines Under $10? You Bet! We go where no other wine site dares to go
Aussie Wines – Stunning Value. A shortlist of our Best Finds 2016
Australia's Best Wines for $20?
Matthew Jukes 100 Best Australian Wines 2014 – Finding the Gems
3. Wine Styles
Riesling is the Victim of Bad Marketing – Why our best wines go so cheaply
Australia is Blessed with the Unpopularity of Riesling
Falling in Love with Riesling – white wine for grown-ups, on our Riesling blog
Robert Parker still seduced by overripe Reds – the bigger, the better
Coonawarra – Corrupted Forever. They stretched the boundaries
Superripe Reds & Premature Oxidation
Shiraz – Return from the Dead – from Shiraz muffins to top dog
I'm Bored with Shiraz. It's time we moved on and grew up
Aussie Reds – so much alcohol, so little finesse
Marlborough Men and the death of Sauvignon Blanc – how they sold their soul
Oyster Bay – the envy of Aussie winemakers
4. Rough Guides to Wine
The Rough Guide to Cellaring Wine
Winestyles & Varieties, the Rough Guide
Exotic new grape varieties in Australia
Cheat Sheet for Champagne Jargon
Rough Cheat Sheet for Blind Tastings
Winestyles and Varieties – Safeguarding our benchmarks
Guides to Wine Styles and Wine Areas
Does Merlot have a Future after Sideways?
5. Buying Wine – How to avoid the traps
Why we use street prices at BWU$20 – because we're for real
Online – The Smart Way to Buy Wine – get the best prices anywhere in Australia
Online Wine merchants – the Good, Bad & Ugly Updated
Halliday Points & Real Reviews – Brave Move by Huon Hooke and Bob Campbell
Should wine mailers use wine scores to sell wine? – They all do it but is it misleading?
Buying Wine Online – the best merchants
6. History & Mystery –
From Max Schubert to Murray Tyrrell & Wolf Blass
John Vickery, Riesling's Max Schubert, and he's still making wine.
Wolf Blass turns 80 – Fact and Fiction
Where did Murray really get his Chardonnay from?
How Max Schubert saved Penfolds. He did so much more than create Grange
From Pearl Wine to Chateau Cardboard
Unsung Heroes – Wine Men who changed the Way we Live
The 1960s – from Pearl Wine to Chateau Cardboard
Ian Hickinbotham – Restless Genius, Unsung Hero of our wine industry
Wolf Blass – Wine Wunderkind. Or was it John Glaetzer who worked the miracles?
Len Evans, Anders Ousback & Les Années de Pèlerinage
Trevor Mast – a winemaking life cut cruelly short
Trouble at Torbreck – Dave Powell has lost his company and faces bankruptcy
7. The good, bad and ugly in the wine market
Wine in Australia is a Distorted Business. Costco & ALDI looming larger
Dealing with wine companies – the BWU$20 Wall of Shame
Woolworths and Coles, Masters of Wine?
Woolworths and Coles – Masters of Wine? Part 2
Woolworth & Coles – Masters of Wine Part 3
COSTCO and ALDI crash into big box wine retail
COSTCO & ALDI – wine or toilet paper?
 8. How corporate raiders destroyed our wine industry
Lindemans – Death By a Thousand Cuts
Constellation and Accolade – Fancy Names for Barbarians
How Southcorp & Fosters trashed Australia's greatest wine brands
How Southcorp and Fosters trashed the Rosemount brand
Seppelt and Seppeltsfield, a short history
 9. Wine judging
How we Choose and Review Wines for BWU$20
Do trophies & medals mean anything? Not when they hand out 30,000 in 2 shows
Australian Wine Shows have a bright future? Not if past performance is anything to go by
Whom can you Trust with Wine Reviews? – Reviewers' Ratings are all over the bottle shop
Wine Writers – What are they on? I want some of it
Wine Reviews – Experts & Train Wrecks Far from Reality
When Wine Writers become Brands Further from Reality
What's wrong with our wine show system?
Rudy K – the Biggest Wine Swindle
Wine reviews and point scoring
Price is no Guide to Wine Quality
10. Wine Areas & Wineries
Boutique Wines – A Quiet Revolution
2012 in South Australia – Vintage of the Century?
Is Coonawarra too far gone to save from oblivion?
Terroir – has Technology triumphed over Origin & Character?