Another perspective on Commercial Kiwi Savvies
Reviewing wine is a tricky business, and I'm the first to admit it. The guys I find most consistent among the pros are the three amigos at the Winefront – Gary Walsh, Mike Bennie and Campbell Mattinson – and Huon Hooke. I check their reviews often in order to check my bearings.
I've said some pretty awful things about Kiwi savvies – Marlborough Men and the death of Sauvignon Blanc, NZ Sauvignon Blanc – going from bad to worse, and Oyster Bay – the Envy of Aussie Winemakers. Just now I came across a bunch of reviews by Mike Bennie, which by and large support my contention that Kiwi Sauvignon Blancs are desultory commercial concoctions designed for the lowest common denominator.
Just a quick recap on our scoring system:
98 – 100 – Angels' Tears
95 – 97 – Outstanding
91 – 94 – Good to very good
87 – 90 – Decent
86 and under – Unexciting, dull and worse
Our favourites are $10 wines that score 90 points or more, and $20 wines that score 94-95 points. Below are some of Mike's reviews and a couple of others for balance, with my comments:
Vavasour Sauvignon Blanc 2013 ($15). Shows a touch of maturity in the perfume, some roasted nuts, nougat, ripe tropical fruits. Still has freshness amongst the depth. Generous in the mouth, shows some breadth but also finely meshed, chalky acidity. A light creaminess to texture, good length of flavour, finishes mouthwatering and lightly chalky. Feels complex in its own way, and toes a line between commercial interest and some more fine wine detail. Like. 92 Points. Mike Bennie.
I agree, and we recommended this wine when we found it for $13. Perfect quality/price ratio.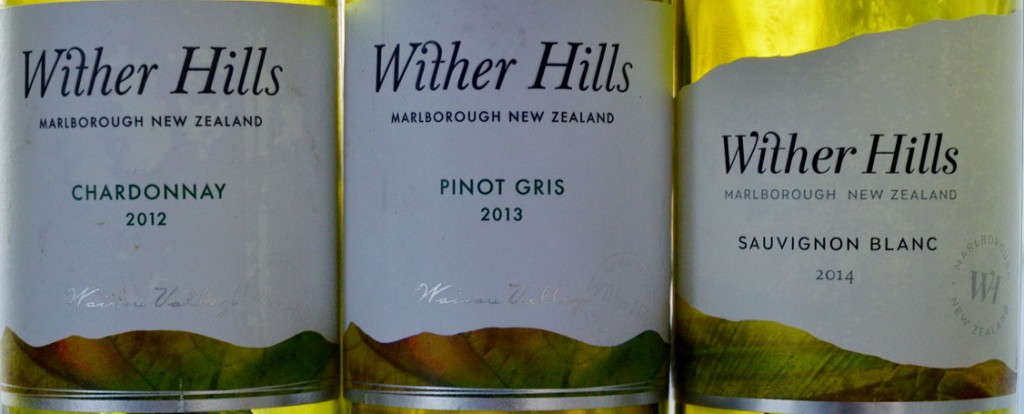 Wither Hills Sauvignon Blanc 2014 (Often discounted to $10). Potent perfume showing some development, perhaps, with toastiness, quince, ripe tropical fruits, touch of marzipan and patisserie. Generous mouthfeel, sweeter, washier flavour profile, finishes fresh and yet a little sticky/cloying. Certainly an apt commercial style offering generosity of flavour and higher drinkability. 90 points. Mike Bennie.
Don't agree with the description (we found it pretty fresh and grassy/ lemony) but agree with the score. We've long said that this is the only one of the cheap Kiwis worth thinking about.
Oyster Bay Sauvignon Blanc 2014 ($12 – $18). Curious perfume of nougat, plasticine, candle wax, burned butter. Maybe a touch tired, even in youth. Certainly broad, flabby and washy to taste. Sour acidity cut through buttery fruit character. Lacks some vibrancy for a younger, more commercial style. 84 Points, Mike Bennie.
Agreed. Awful wine, brilliant marketing.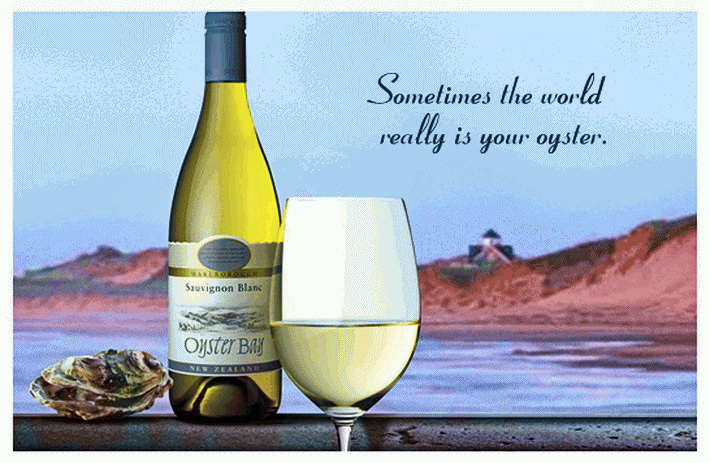 Giesen Sauvignon Blanc 2014 ($10 – $17). Bold perfume, very fruit driven, passionfruit, tropical fruit juice box, candied peel. Has a sweet-sour flavour profile, feels refreshing if a little tart, but generally does a good job of balance and refreshment. Touch of herbal complexity anchors the variety well. Crunchy with jagged acidity a bit distracting. Feels pretty good for the price point and suggestion of sauv blanc required here. Like. 87 Points. Mike Bennie.
Generous review, this is truly awful stuff, can't explain the LIKE – we'd give it 83 at most.
Stoneleigh Marlborough Sauvgnon Blanc 2014 ($10 – $17). Reductive smells to start. Shut down bouquet shows flint and smoke, suggestion of florals. Hard, bitter, flinty palate with little flavour of grape and a hard, pinched feel. Very lean, racy style, lacks perhaps the commercial appeal and requisite 'fruitiness' of the price point. Like. 84 Points. Mike Bennie.
Nothing to add, except that the lack of fruitiness should be a bonus.
Villa Maria Private Bin Sauvignon Blanc 2014 ($10 to $17). Tropical fruity, passionfruit, sweeter approach to this wine. Has a decent perfume for the sauv blanc enthusiast. Juicy in texture, sweetish up front, sweet perfume-mouth perfume, finishes with brittle, sherbetty acidity and a touch pinched and mean. OK. Like, 86 Points, Mike Bennie.
The generous scores and the OK and LIKE seem at odds with the scathing(and accurate) review.
Essenze Marlborough Sauvignon Blanc 2014 ($10 – $15). Bright, vibrant perfume, almost flyspray/air freshner of tropical fruits, quince, melon, candied citrus. Quite a sweet start to the wine. Juicy, fleshy textured, ripe in fruit flavour, finishes pretty short with a firm acid pucker. A bit coarse in its profile, quite dilute/neutral in flavour. 86 Points. Mike Bennie.
Once more the generous score seems at odds with the scathing review.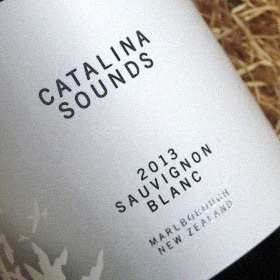 Catalina Sounds Sauvignon Blanc 2014 ($15 – $20). Tropical fruit perfume with grassiness, green herbs, some asparagus. Pleasing bouquet. Palate is light on for flavour, tinny with acidity, firm and bitter through the finish. Tanky, steely character. A little hard to like with searing acid profile and little built around it for pleasure. Like. 84 points. Mike Bennie.
Once again, the LIKE seems at odds with the scathing review. This is not a cheapie, but it's not impressed me in the past. The 2013 gets 95 points from Huon Hooke. Below is a second review for the 2014. Best try it yourself.
Catalina Sounds Sauvignon Blanc 2014. A refined and pretty sauvignon with lemon blossom and guava aromas and a palate of tangy passionfruit, lime zest and subtle green pea notes. It finishes long, clean and zesty, with a vibrant acid line. A value offering in the vast Marlborough sauvignon category. Rich and round, and framed by a clean acid freshness, the palate exudes flavours of passionfruit pith, citrus and a crunchy flintiness. Flavour persistence is a hallmark of the wine. 92 points. Tyson Stelzer.
Kim Crawford Marlborough Sauvignon Blanc 2014 ($17). Intense perfume of lemon curd, citrus oil, mixed peel and faint banana/honey. Zingy, tangy style with high refreshment factor but a tinny, leaner profile. Decent length of flavour and some nice chalky fringes to the wine. Feels quite simple, but in the ilk of refreshment factor, quite satisfying and easy to drink. Like. 89 Points, Mike Bennie.
I've never been impressed with this wine either, and the $17/89 point ratio is not that exciting. Below is a glowing review from North America.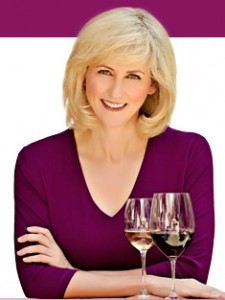 Kim Crawford Marlborough Sauvignon Blanc 2014 ($20) Grassy and smoky and absolutely great! This New Zealand Sauvignon Blanc is an outstanding value, and a favourite of many lovers of this genre. Refreshing, crisp and clean with aromas of lime, white grapefruit and citrus zest. 90 points, Natalie McLean.
So Mike and I are mostly on the same page, which is good to know. My only quibble is his generosity with LIKEs. I suspect he worked his way through a long row of commercial wines, with many truly awful wines in the mix. He posted dozens of reviews on June 30, perhaps to clean out the Winefront's sample store. Producing accurate reviews under those conditions is a remarkable achievement.
Kim