Diversity
Australia is a land of enormous contrasts, 'a sunburnt country of droughts and flooding rains,' in Dorothy McKellar's famous words. It's the same when it comes to wine: on one hand, the variety is enormous from Margaret River to the Hunter Valley, with truly diverse regions in between. Many of these have been cultivated in the last 4 decades by young men and women with crystal clear visions of what they sought to achieve, making truly individual wines and working hard to capture the characters of their regions.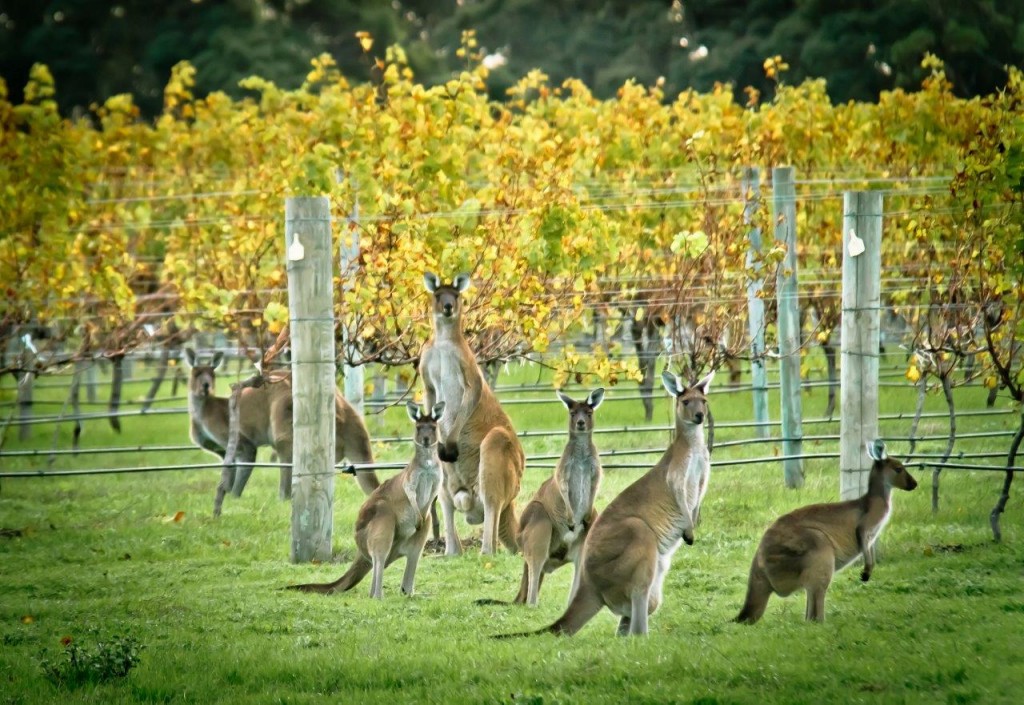 The Great Divide
It runs down the east coast of our continent, and it has an equivalent in the wine business. On one side, we have artisans hand-making wines in small quantities, on the other we have corporations making industrial wine much the same way oil refineries make fuel: Treasury Wine Estates, Jacobs Creek, Australian Vintage (McGuigan), Casella and more.
Woolworths and Coles created another great divide when they gained control of the Aussie liquor market in the last decade and a half, ending up with almost 80% between them. Where was the ACCC while that happened? Don't ask. During the same time, independent wineries grew like mushrooms after the rain. In 2001 there were 1318, in 2016 they numbered 2468 – almost twice as many. That's where we find some of the most interesting wines made in Australia today.
We've never seen more Variety
Wine writers are fond of writing about the big two squeezing the small wineries off their shelves in favour of pushing their Buyers Own Brands, and reducing the variety of choice for consumers. I refuted these claims as rubbish in the post Woolworths & Coles Wine Label Scam? Rubbish! BOBs only make up a tiny fraction of the wine the big guys sell. In addition, Dan Murphy's offers a huge range of wines from small wineries all over Australia.
Of course, you don't have to buy wine from the big retailers – they're just 2 of the many places that sell wine. Smart wine lovers increasingly by online where specialised wine merchants have set up shop, and where they offer us boutique wines at competitive prices because their small overheads allow them to do that. Here's a shortlist of the best merchants our subscribers have found.
No country delivers better value for money
The quality of wines you can buy in Australia for $15 to $25 is astonishing, and that price range includes wines that are handmade in tiny quantities by small boutiques. They're simply not well-known enough to demand hefty prices. Some of our more established wineries also make terrific wines at modest prices, which gives us even more choice of wines that punch way beyond their price range. Here are a few examples you can buy right now:
Devil's Ridge Block 16 Polish Hill River Riesling 2015 – $10 at Kemenys. One of the best 2015 Rieslings I've tasted at any price, rich and long and full of ripe limes. A crowd pleaser made by the Wilson Vineyard.
Devils Ridge Block 16 Eden Valley Chardonnay 2013 – $12 at Kemenys. This is a great drinking chardy that delivers gentle stone fruit and melon flavours, touched up with just a hint of oak. At 3 years of age, it's round and mouth-filling and all the parts are singing in perfect harmony. 93 points. 
De Iuliis Semillon 2015 – $15 at Wineselectors (in a mixed dozen). Classic young Hunter Semillon, grass, citrus, dried herbs, fine and long line of acid for the long haul, refreshing right now though. 93 points,
Yealands Single Vineyard Sauvignon Blanc 2015 – $18 at OurCellar. This pitch-perfect savvy comes from the Seaview Vineyard in the Awatere Valley. It shows perfect balance between tangy fruit, cut grass and savoury herbs. It's benchmark Sauvignon Blanc, pure and simple. 94 points. The winery is carbon neutral. Yes it's from New Zealand but we're close cousins, aren't we?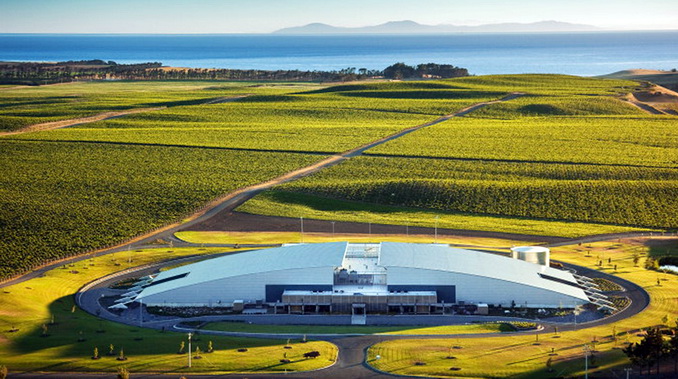 Hill Smith Eden Valley Chardonnay 2013 – $17 at Kemenys. Round, rich, creamy and textural. Classic chardy with stone fruit and cashews, tasteslike a much more expensive wine. 94 points.
Rosily Semillon Sauvignon Blanc 2014 – $17 at Kemenys. Classic Semillon Sauvignon Blanc from one of the Margaret River's least-known superstars.
Massena Surly Muse Viognier 2015 – $20 at Veno. A 50/50 blend of Barossa Viognier and Marsanne from one of our favourite  boutiques. Restained needs a few more months to open up. 93 points.
Sons of Eden Freya Riesling 2015 – $20 at Winestar. One of the best Eden Valley Rieslings you can by, and Corey Ryan reckons this is the best he's made. 95 points.
Hidden Label Coonawarra Cabernet Sauvignon 2012 – $10 at Kemenys. It's Wynns the Siding Cabernet from the great 2012 vintage, classic medium-bodied Coonawarra Cabernet, probably the best value red in Oz right now.
Hidden Label Coonawarra Merlot 2013 – $14 at Kemenys. This is the $20 Leconfield Coonawarra Merlot under a hidden label, one of the best in Australia.
Ringbolt Margaret River Cabernet Sauvignon 2013 – $18 at Dan M's (today). All the usual hallmarks from cassis fruit to gravel and a twist of olives, medium-bodied but well-built, will improve for years. 93++ points.
Innocent Bystander Syrah 2014 – $18 at MyCellars. Perfect Shiraz from Giant Steps in the Yarra Valley, medium bodied, polished, refined yet full of peppery, spicy flavour. 95+ points.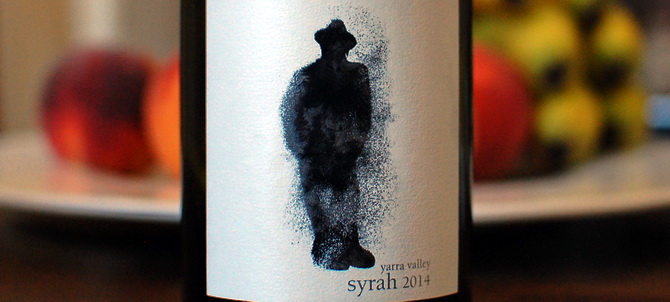 Purple Hands Mataro Grenache Shiraz 2013 – $23 at Different Drop.  Plenty of flavour in this medium-bodied, soft, plush gentle Rhone blend from a tiny boutique in the Barossa.94 points.
Rosily The Cartographer 2011 – $23 at the winery. Bordeaux blend of Cabernet Sauvignon, Cabernet Franc, Merlot and Petit Verdot. A seamless blend, elegant, refined, poised and polished. 95 points.
Mitchell Sevenhill Cabernet Sauvignon 2008 – $24 at Dan M's. Serious, classy Cabernet serving up cassis and pencil shavings, made from old vines and built for the long haul. 95+points.
Kooyong Massale Pinot Noir 2013 – $25 at Winelistaustralia. On the rich, velvety side, which is the way I like my Pinots. Generous body for the Mornington Peninsula. 94 points.
Price is no guide to quality
I'd put the Mitchells Cabernet up against a $60 Penfolds Bin 407. It's in the same class but 5 years older which is a bonus. The Hill Smith Chardonnay could easily justify a price in the mid thirties, and the Sons of Eden Freya Riesling is as good as the best Grosset at $45 a bottle. I'd put the Massele Pinot up against most Pinots with $50 price tags, and it would take a pretty special Shiraz to beat the Innocent Bystander in a blind tasting.
If you compare our wines with those from Europe, the value is even more obvious. Our Rieslings would make German winemakers shake their heads and weep, and Chardonnays like the Hill-Smith will make basic white Burgundies costing twice as much look pretty basic.
Kim