I wrote a post last year on this subject under the heading Who Makes my Wine, and Who Cares? The only people who care as far as I can see are reporters looking for another story about Woolworths and Coles strong-arming their suppliers and squeezing out their competitors – horror stories about winemakers who say they can't go public for fear of reprisals, stories about tax avoidance by buying in bulk, and stories about wine merchants the big guys push to the wall. This week, Channel 7's Today Tonight got into the act as well.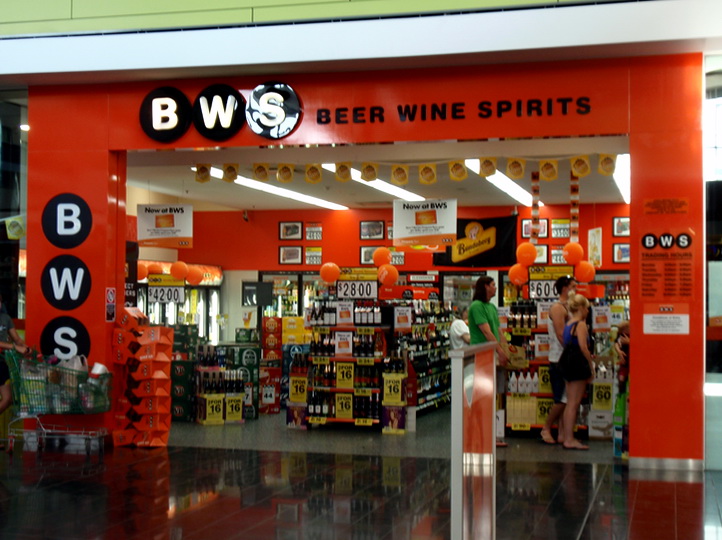 'Independent merchants across the country are closing down,' writes Max Allen in the Australian: 'two of Australia's leading retailers, Randall's in Melbourne and Ultimo Wine Centre have been bought out by Coles; others are sure to follow.' David Prestipino in the Sydney Morning Herald says: 'By developing their own private-label and exclusive wines, Coles and Woolies are now competitors to the very wineries (and consumers) they are meant to serve.'
Consumers don't give a Toss
The stories claimed that the big retailers owned many dozens of labels of Buyers Own Brands (BOBs) between them, and that they made up 20% of the duopolies' wine sales. That's simply rubbish. If you stand at the checkout of a Dan Murphy's store, you'll see very few punters push Cow Bombie and Baily & Baily wines out toward the car park. Go inside and you'll find just a dozen or so BOBs. You won't see 90% of those labels on the list above.
According to Choice, the share of the duopoly's BOB sales is 8% not 20%. The truth is that BOBs have been a big flop – the punters buying in wine grog shops go for brands such as McGuigan Black Label Merlot – $34 a dozen – or Jacobs Creek Sauvignon Blanc for much the same money. Most BOBs are dearer and better but that's another story …
BOBs do much better in the hands of Cellarmasters (owned by Woolworths) and buying clubs like David Jones, where telemarketers work the huge mailing lists to sell thousands of cases of wines with labels you and I have never seen to unsuspecting punters who love the convenience of having the choice made for them and the goods dropped at the front door.
Private Labels or Buyers own Brands aren't a new phenomenon
For centuries, British wine merchants imported wines from Europe and sold them under their own labels. Sometimes they told buyers who made the wine but just as often they'd only give them a country of origin. In Australia, merchants like Johnny Walker, Harry Brown, Doug Crittenten and Douglass Seabrook did exactly the same thing in the sixties and seventies. Anyone remember Rhinecastlle Bin 26A, or Harry Brown Bin 60 Shiraz?
So how is what the big two are doing any different? And why are wine writers demanding that they disclose who made the wines under the BOB labels? What difference does it make, and who cares?
We're losing diversity – more rubbish
'Consumers should be worried, too,' says Max Allen. 'We are losing diversity and competition as the duopoly increases its share of the market … an increasing amount of shelf space in the duopoly stores is being taken up by wines made by or for the supermarkets – private brands masquerading as independent labels.'
The real problem, as I wrote in my piece on the subject, is the power of the duopoly that controls over 3 quarters of wine sales in Australia. That's a truly sick state of affairs. Competition? The only competition Woollies and Coles are likely to face is from Costco and ALDI, two outfits who are even bigger and more diversified. Want some wine with your toilet paper?
Yet diversity has NOT suffered: While Woolworths and Coles gained control of the liquor market in the last 15 years, independent wineries grew like mushrooms after the rain. In 2001 there were 1318, in 2016 they numbered 2468 – almost twice as many. The truth is that we're spoilt for choice when it comes to wine variety, and Max Allen is right on just one count: you won't find many of these wineries represented in Woollies or Coles outlets. You'll find them at specialist merchants or at the wineries.
The first choice: where do you shop?
Do real wine lovers buy BOBs? I doubt it. Why would you buy your dubious wine from BWS or Liquorland or Dan Murphy's or 1st Choice, when you can buy far more authentic and interesting wines online at competitive prices? As we show in this post, Buying Wine online is the Great Equaliser, a dozen wine merchants offer hand-made boutique wines at competitive prices and throw in free or cheap freight to most parts of Australia. They're great souce of exciting new wines, and it's much better way to shop as well – from the comfort of your desk.
Kim