You can check Part 2 HERE, Part 3 HERE, and Part 4 HERE
The ABC of Chardonnay 
. Chardonnay holds a special place among white table wines. Unlike the aromatic varieties – Riesling, Sauvignon Blance, Pinot Gris and Gewurztraminer – serious Chardonnay is not made to preserve freshness but to  produce savoury complexity. The main reason Chardonnay is so different is that it is made like red wine: fermented and stored in small oak barrels, usually a mix of new and one- or two-year old. Like good reds, Chardonnays tend to improve for years; serious white Burgundies often reach their peak at about 10 years of age.
The story of Chardonnay in Australia reminds me of that Paul McCartney song 'The Long and Winding Road'. In the eighties, Chardonnay became the trendy new white everybody wanted to drink more of. The most popular style was the big sun-drenched, gutsy kind of chardy full of ripe peaches and as smooth as butter, with toasty oak riding shotgun.
The early naughties saw a backlash in the form of the ABC movement – Anything but Chardonnay. Punters were growing more sophisticated and demanded more finesse in their Chardonnays, and a new generation young gun winemakers was ready to push the pendulum to the other side. The new model was Twiggy, not Jane Mansfield. Some of the wines were mean and lean, anaemic and emaciated, others offered a bad acid trip.
Gunflint and Woodsmoke
Ever so slowly, the pendulum began swinging back toward the middle in the second decade of the new millennium. The biggest obstacle to a return to sanity was the malolactic fermentation, a secondary fermentation that turns mean, green malic acid into the softer lactic acid that gives chardies a creamy texture. The young guns abhorred the buttery chardies of old and tended to avoid 'the malo' since it produces diacetyl, the compound responsible.
The malo doesn't just produce butter and cream, but it also adds complexity. To make their chardies more fascinating, the younger guns used wild yeasts, barrel fermentation and storage on lees combined with batonnage, a French term for  stirring settled lees back into the wine. That only worked up to a point, so in the end most of them came back to the malo, at least for part of the wine. And they retained elegance and finesse by picking fruit earlier.
They also discovered new tricks, such as sulphide notes that make us think of struck matches. These are the result of 'reductive' wine making techniques designed to prevent oxygenation. Jancis Robinson provides more detail in 'Struck-match wines – reductio ad absurdum?'
Squeezing Blood out of Points 
Today we have a bunch of top notch wineries down under making great Chardonnays from the Hunter Valley to Margaret River, great enough to challenge serious Burgundies. Which are the best of these is an obvious question, one that serious reviewers like to take serious stabs at answering.
So why am I having a stab? The same reason as always: to carry out a reality check, and to see if we can find a sweet spot here among these wines with exalted reputations and eye-watering price tags. For our purposes I set the upper limit at $60, which is 3 times our usual benchmark. Of course the law of diminishing returns comes into its own here, so don't expect a wine 3 times as good as wines costing $20.
The 100 point scale has always been under pressure down under, where anything under 90 points is deemed to be vin ordinaire, and 96 points amounts to a clear winner (by contrast, 84 points is a decent score in America and Europe). Don't ask me why this is so, coz I don't know. That said, we've found some $15 – $25 chardies that we scored 94 and 95 points. Hoddles Creek comes to mind, and Singlefile, Rosily, Mountadam and Topers – I wish I'd bought more cases of the Topers 2016 at $15.
The Winefront and The James Halliday Chardonnay Competition seem reluctant to go beyond 96 points, which crunches up the point scale even more. James Halliday sets his upper limit at 99, and so does Huon Hooke. However, this post is not about point scores but styles. There are still plenty of anaemic chardies out there, and many of us want to avoid them. I can't count the number of emails asking me to list full-bodied chardies.
The Chardonnay Olympics
The annual James Halliday Chardonnay Challenge follows the publication of Halliday's 2020 Wine Companion. To the best of my knowledge, the grand old man of Aussie wine lends his name to the JHCC –now sponsored by Langtons – but not his palate.
The third attempt at classifying Australia's top Chardonnays comes from the boys at the Winefront, which has published an exhaustive account of a major tasting by the three amigos: Messrs Walsh, Mattinson and Bennie. From what I can make out, a fellow called John Humphrey provided the notes; he describes himself as a Professor and Executive Dean, former M&A Partner in a Global Law Firm, Australian Chardonnay lover and Company Director.
We also consult Huon Hooke along the way, who has beefed up his tasting team to rival Halliday's. He has no intention to rival Halliday when it comes to overly generous scores, however.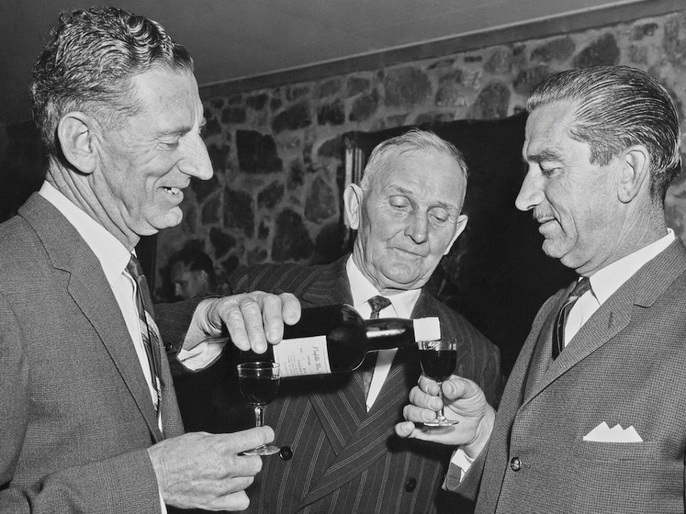 The 3 amigos – photo credit: Milton Worldley
James Halliday's top list in the Wine Companion is:
99 points – Moss Wood Wilyabrup 2017
98 – Deviation Road 2017
98 – Ochota Barrels Control Voltage 2018
98 – Penfolds Reserve Bin A 2017
98 – GC by  Farr 2017
98 – Evans & Tate Redbrook Reserve 2016
98 – Flowstone Queen of the Earth 2016
98 – Fraser Gallop Estate Palladian Wilyabrup 2017
98 – Leeuwin Estate Art Series 2016
98 – Robert Oatley The Pennant 2015
98 – Garagiste Terre Maritime 2017 (we are getting sophisticated, no?)
98 – Tolpuddle 2017
98 – Mount Mary 2017
98 – Toolangi Paul's Lane 2018
What stands out here is that half of these wines don't appear on any of the other top lists.
The James Halliday Chardonnay Challenge without James Halliday
Let's start with this massive tasting. The wines are given points out of 100, and medals. Many wines on the long list don't win medals or scores, which I assume means they didn't make the cut.
In previous years, many results of the JHCC had me scratching my head, and so it is again this year. Vat 47, once the standard setter others followed, did not score with the 2017 from a brilliant Hunter Valley year, and scored just 90 points for the 2018 (silver medal). The 2018 Belford Chardonnay didn't score at all.
Silkman Reserve Chardonnays 2017 and 2018 scored bronze medals and 88 points, as did Hoddles Creek Estate 2018 Syberia, and Oakridge Wines 2018 Willowlake Chardonnay. Hard to believe. Bannockburn Vineyards 2018 Chardonnay scored 87 points, Leeuwin Estate's Art Series 2016 Chardonnay scored 93, and Penfolds 2018 Bin A Chardonnay scored 86 points to scrape in with a bronze. Even harder to believe.
Ray Jorden scored the Leeuwin Estate 99+ points, and Halliday gives it 98 along with the Penfolds Bin A. I thought the Leeuwin Estate was close to perfect but lacked character, like the gorgeous woman you meet at a party who turns out to be a crashing bore. We're talking $100 Plus wines here that get 20 dollar scores, and there are many more examples of big name chardies that failed to impress the JHCC judges.
The JHCC's top Chardonnay was Oakridge Wines 2017 864 Funder and Diamond Chardonnay
The Regional Winners were
2017 First Creek Winemaker's Reserve Chardonnay – 95 points
2018 Paringa EstateEstate Chardonnay – 95 points
2017 Indigo Vineyard Secret Village Chardonnay – 95 points
2017 Tolpuddle Vineyard Chardonnay – 96 points
2018 Credaro Family Estate1000 Crowns Chardonnay – 96 points
2018 Pike and Joyce Wines Kay Reserve Chardonnay – 96 points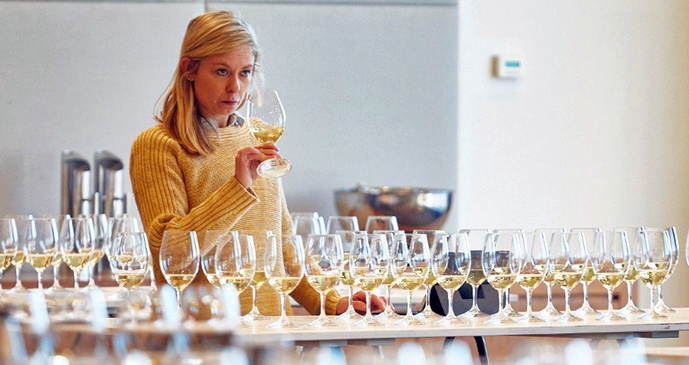 The loneliness of the long-distance taster?
Confusion and Consensus
Consensus is almost impossible to find. The JHCC top-scoring Oakridge 864 Funder and Diamond vineyard Chardonnay 2017 also gets a great wrap and the same score of 96 points from the 3 amigos at TWF. It fails to make the Wine Companion's top 14, and Huon Hooke scores the Oakridge 864 at 97 points – a point short of making his top 98-pointers which are:
By Farr Cote Vineyard Chardonnay 2017
Giaconda 2017
Leeuwin Estate 2017
Mount Mary 2017
Tapanappa Tiers 2017
Tarrawarra Reserve 2017
97 points
Oakridge 864 Funder and Diamond 2017
Silkman Silk 2017
By Farr Cote Vineyard Chardonnay 2018
Howard Park Allingham 2018
Soumah Equilibrio Hexham 2018
The first 5 wines that Huon scored 98 points are also on TWF's top list, so we have some agreement here. The TWF report mentions that the amigos have now agreed amongst themselves that the best Chardonnays in Australia come from the Yarra Valley. It's curious then that neither JH nor HH have any Yarra Valley chardies on their top lists. It's also curious that so few of the chardies on these lists come from Margaret River.
John Humphrey's TWF review at the link below covers a lot of ground in great detail, and the description of the wines some way down is an exacting style guide for each of the candidates. The top wines of the 3 amigos in the blind tasting were
97 Points
Giaconda Chardonnay 2017
Hutton Triptych Reserve Chardonnay 2018,
Joshua Cooper Captains Creek Chardonnay 2017
96+ points
Pierro Vintage Reserve Chardonnay 2015
By Farr GC Cote Vineyard Chardonnay 2017
Joshua Cooper Captains Creek Chardonnay 2018
Fraser Gallop Palladian Chardonnay 2017
Leeuwin Estate Art Series Chardonnay 2016
96 points
Sorrenberg Chardonnay 2017
Murdoch Hill 'The Rocket' Chardonnay 2018
Tapanappa Tiers Chardonnay 2017
Cullen Kevin John Chardonnay 2017
Bindi Quartz Chardonnay 2018
Vasse Felix Heytesbury Chardonnay 2017
Penfolds Yattarna Chardonnay 2017
Bindi Quartz Chardonnay 2017,
Liger-Belair Corton Charlemagne "Les Languettes" 2016
Kumeu River Maté's Vineyard Chardonnay 2017
Shy Susan Chardonnay 2016
Bobar Royale 2018
Oakridge 864 Funder & Diamond Drive Block Chardonnay 2017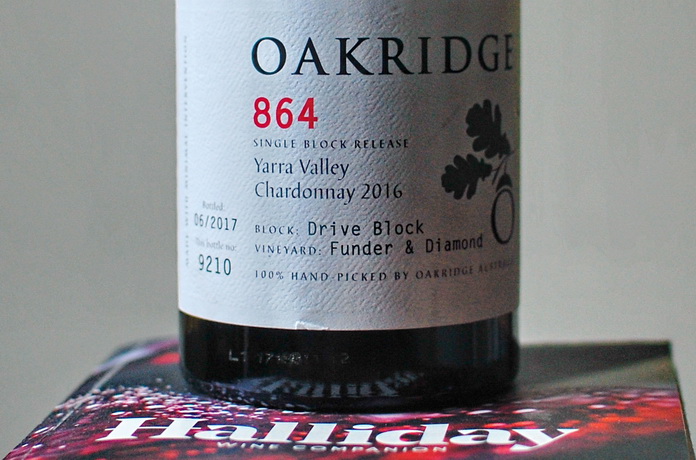 How do we Compare with Burgundy?
The 3 amigos had a Liger-Belair Corton Charlemagne "Les Languettes" 2016 in their tasting, as a benchmark I assume. John Humphrey said, ' … it was a good wine but I wasn't blown away by it (as I was when I tried a 2017 Jadot Montrachet a couple of months ago) … it exhibited some nuance and detail in combination with nice balance but lacked the intensity to clearly differentiate it from the pack.'
To give some perspective to this comment, I should add that the Corton comes with a $500 price tag, and the Montrachet with a $1000+ sticker. Makes our $100 chardies look like genuine bargains, no? A dozen years ago, many Burgundy lovers found that their prized Chardonnays suffered from premature oxidation (premox) despite the stratospheric prices they'd paid for them. Yes, hard to believe: 5-year old Grand Cru Chardonnays turned brown and tasting like Sherry. In 2010, many Burgundies were spoilt by botrytis, and in 2011 the Brits told their Burgundy lovers that they'd be better off drinking Australian Chardonnay. Fair dinkum.
This is what Pierre Mansour form the UK's Wine Society told fellow Brits attending an Australian Chardonnay tasting: ' … with the [premature oxidation] issues [white] Burgundy has had in recent years, I'd urge Decanter readers to look to Australia – these wines are brilliant.' The 'premox' issue has tarnished the reputation of expensive white Burgundies for over a decade now, yet neither the cause nor the extent of the damage are clear – check the gory details Here.
The Lucky Country
What is clear is that Australian Chardonnay has entered a golden age, a time when our best winemakers are totally focused on making the best Chardonnays they can, without pushing their prices up into the clouds as happened in California. So now is the time to enjoy the fruits of their painstaking work.
Emma Symington MW summed up an AGM tasting put on by the Institute of Masters of Wine this way: 'For me, and others I talked to, the tasting more than demonstrated Australia's credentials as a producer of world-class Chardonnay. Where once there would have been lashings of tropical fruit, now there isn't a pineapple in sight. Instead lemon, peach and apple form the ripe fruit core of the wines, surrounded by layers of mealy oak – occasionally smoky, but never buttery – all wrapped up with bright, zesty (and, importantly, natural) acidity. Indigenous yeast and high solids ferments certainly lent a funky, textural edge to many wines and the reductive, struck match note on some wines added a controversial element, splitting opinion in the room. But this just served to underscore how far Australia has come from the 'sunshine in a glass' one-size-fits-all type of Chardonnay. Instead there were wines to suit all palates and all occasions.'
The Sweet Spot – Our Picks
There are all kinds of anomalies to ponder here, but let's see if we can find some gems among all the confusion. Please note that some of the top-listed wines above have sold out, since I'm a bit late out of the blocks with this post.
Oakridge Wines 864 Funder and Diamond Chardonnay 2017 – $60 at Winestar. This wine shows tensile energy along with plenty of restraint. It walks the fine line between fruity and savoury to perfection, with stone fruit held in check by grapefruit and classy oak. The vitality, depth and intensity mark this a special wine, but it needs a couple more years for all the elements to sit together in harmony, and will last for many more. 97+ points.
Flametree SRS Chardonnay 2017 – $54 at Dan M's. Barrel fermented in 35% new French puncheons and aged for 10 months, with lees stirring. 20% of the barrels went through the malo. I haven't tried this vintage and I can't find a review for it, hard to fathom given the bling the wine has amassed:
Trophy for the Best Western Australia Chardonnay International Wine Challenge 2019
Gold, 95 pts – International Wine Challenge 2019
Consistency of Excellence award – Royal Melbourne Wine Awards 2018
Gold – Royal Melbourne Wine Awards 2018
Gold – Sydney Royal Wine Show 2018
Gold – Perth Royal Wine Awards 2018
Gold – Royal Adelaide Wine Show 2018
Gold – Wine Show of Western Australia 2018
97 Points – Halliday Wine Companion 2020
97 Points – Ray Jordan, West Weekend
Pike & Joyce The Kay Reserve Chardonnay 2017 – $50 at Winesquare. This is a joint venture between the Pike brothers from Clare and the Joyce family who planted the vineyard in the Adelaide Hills. I don't know the wine but the brothers are veteran winemakers, and they've wowed the show judges with their vibrant Chardonnays. Regional Winner and 96 points at the JHCC 2019
Shy Susan Chardonnay 2016 -$50 at Australian Wine Centre. Made by veteran winemaker Glenn James who says: "I was the first to put Tasmanian chardonnay into Eileen Hardy, and the first to put Tasmanian fruit into Yattarna."  The winery is Halliday's Best New Winery of 2020.
I don't know this Tasmanian chardy but CM at TWF loves it: 'Cedarwood, cream, melon, white peach. Milky chardonnay. Long chardonnay, mellifluous chardonnay. Add these together and you have yourself a sensational wine. Laced with fennel, ever so gorgeously textured, a long sail of flavour to close. I took one sniff, one sip, and did not require any further convincing. 96 points.'
Deep Woods Reserve Chardonnay 2017 – $49 at Settlers Liquor. This wine appeared on none of the lists above, but it scored scored 98 points in a Decanter tasting of Chardonnays. The judges – Sarah Ahmed, Roger Jones and Anthony Rose – were impressed with the 'coolness and verve' of the 2017 Reserve, calling it 'very Margaret River … a fabulous wine with great potential'. Down under, the Deep Woods 2017 won 2  trophies and 6 gold medals and scored 96 points from Ray Jordan. Very hard to find now, but Gary at TWF scored the 2018 a point higher than the 2017 – 95 vs 94 – and you can buy it at the Summer Hill Wine Shop for $45.
Shaw + Smith M3 Chardonnay 2018 – $43 at Kemenys. This wine has many fans, but I've found it too lean, too modern with not enough meat on the bones.  So I haven't bought it for a few years. Now Campbell at TWF  tells us that 'It's come a long way over the years.  I like my flint and funk but when I first opened this it was alarming. It was a matchbox factory. Some chardonnays need a decant and a wait. Give this time and it shows both power and poise, its grapefruit, custard apple and stone fruit flavours woven expertly with cedar, oatmeal, almond milk and matches. It has a quartz-like aspect, a bristle to its brilliance. It's narrow but it's not lean; there's more than enough power to its fruit. It should drink quite sensationally, from appropriate glassware, in another 2-4 years. 96 points
Greywacke Marlborough Chardonnay – $43 at Our Cellar. Winemaker Kevin Judd spent 25 years making wines at Cloudy Bay, and 10 years ago started making great wines under this label. The style is rich and round and creamy (14%), with ripe peaches, polished oak, some citrus notes and struck match funk. The fruit is hand-picked and whole-bunch pressed before fermentation with indigenous yeasts in French oak (20%). Judd used lees stirring and full malolactic fermentation to make a vibrant, complex wine that will please most chardy lovers. 95+ points.
Tarrawarra Reserve Chardonnay 2017 – $42 at MyCellars. I haven't tried the 2017, but I know winemaker Clare Halloran and Huon Hooke both like Dresden China chardies. In Clare's hands, they can be sublime. Huon says ' … It really blossomed in the glass. The wine is lemony, citrusy, hazelnutty, honeyed, taut and refined on palate. It's very light on its feet; a super-refined, utterly gorgeous chardonnay of real complexity and finesse. 98 Points.'
Burton McMahon George's Vineyard Chardonnay 2018 – $34 at My Wine Guy. This could well be the joker in the pack. Came among the top wines in a Gourmet Traveller Chardonnay tasting. Huon Hooke's review goes 'Light-to-mid yellow colour, the aromas creamy lees-tinged and fresh, the palate restrained and fresh, tight and delicate but with excellent intensity and length. Lemon, butter, nectarine and grapefruit notes. Subtle oak, but it's already quite complex. Long, long finish. Lovely refinement and harmony. Extraordinary value! 96 points.
Greywacke vineyard, lower Brancott Valley, Marlborough. Image Source: Kevin Judd
Why it's so Hard to pick Winners
Different wine crtitics can come up with very different assessments as the examples below underscore, and there are may more.
Deviation Road Chardonnay 2017 – $45 at MyCellars.  This wine found a place in Halliday's WC top 14 Chardonnays, with a score of 98 points. Ned Goodwin calls it a 'stunning chardonnay' that offers nutty warmth and 'plenty of flavour, with nectarine and peach in the back seat, riding shotgun to nougat, toasted hazelnut and creamy cashew flavours. Very fine. Stunning length and intensity. Kerpow!'
Huon Hooke calls it crisp and lively, a low alcohol style, gives it 90 points and suggests it would make a good base for a sparkling wine. Given these diverse reviews, I'm not inclined to buy a sample. We strike a similar clash of views with the Evans & Tate Redbrook Reserve Chardonnay 2016, which scores 98 points in the WC, and 92 at the Real Review. This is a $69 Chardonnay.
Don't get me wrong: I love Chardonnay, so does Tracey. We drink more Chardonnay than any other wine style. As I write this, I'm sipping a Leo Buring Clare Valley Dry Riesling 2015, a museum release I bought for $17 a bottle a few weeks ago, and one of the best white wines I've tasted in the last 12 months. That's a simple reminder that there are other great wine styles we make down under, and some of them are much better v alue.
HAPPY HUNTING
KIM