You can check Part 1 of this series HERE and Part 2 Here
Looking for the Sweet Spot on the Sane Side of the Price Scale
PLEASE NOTE: I've turned this list upside down so it now starts with our shortlist, and some context. Below our top list, you'll find the top chardies from the Wine Front, Real Review and James Halliday.
Most of us aren't swimming in money, which tends to limit our capacity to buy $100 bottles. The good news is that the law of diminishing returns sets in early on the price curve – around about $20. The Hoddles Creek Estate from the Yarra Valley has been the standard setter here for some time, and it can hold its head high in more exalted company.
The Scorpo Aubaine Chardonnay from the Mornington Peninsula sets a new standard for under $30 chardies (see below). It makes the Vineyard Series chardies from Oakridge look a tad expensive, at prices now heading for $35 a bottle. They're good chardies though. Beyond $30, the difference in quality becomes hard to see. For example, going from the 2018 Henk to the 864 Funder & Diamond 2017 at twice the price is not a dramatic leap but more of a baby step. And the steps get smaller beyond that point.
The BWU$20 Shortlist
As usual. all the wines listed here are available at the time of writing. The reason Dappled Chardonnay is missing is that Shaun Crinion sold his tiny production within weeks of the 2019 release around the middle of last year.
Hill-Smith Estate Eden Valley Chardonnay 2019 – $18 at Nicks. A business class wine at an economy class price. This wine comes from Hill-Smith Family Vineyards, which is the umbrella name for the thriving family business known as Yalumba. It's got a lot going for it apart from the modest asking price; Nick's review is on the money as usual. 94 points.
Kumeau River Village Chardonnay 2019 – $19 at Kemenys. I admit to having a soft spot for this wine from the northern suburbs of Auckland. It's just such pleasant drink, soft and round and gentle and seamless, with a silky texture that makes it slip down the hatch too easily. 94 points.
Hoddles Creek Estate Chardonnay 2020 – $20 at MyCellars. Finer and more restrained than the 2019, which packed a bigger punch. I'd have picked this as coming from Beechworth, it's so neat and linear and squeaky clean. Stone fruits touched with subtle oak and faint spices, excellent balance and great line and length. Just needs time to put on some muscle. 94+ points.
Beechworth Estate Chardonnay 2018 – $25 at Nicks. 30% new French oak, 10 months on lees, light to medium bodied, white peaches and a touch of apricot kernel, almonds and oatmeal. Vibrant, clean and linear in the Beechworth manner, this wine put on weight over 3 days of tasting, and became richer and rounder. A remarkable transformation. 95 points.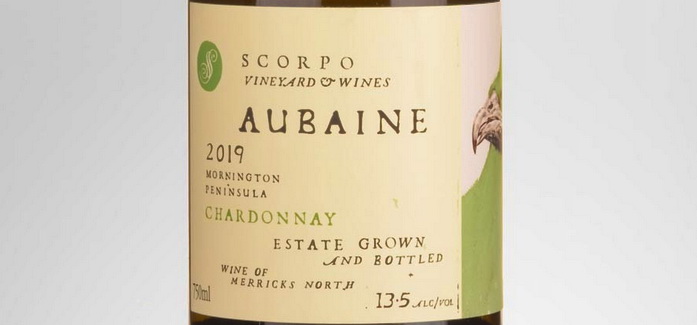 Scorpo Aubaine Chardonnay 2019 – $28 at Nicks. A great chardie from the Mornington Peninsula. It has enough flesh on its bones, the fruit is white peachy, the oak nods toward cashews, there's a soft  touch of struck match. It's a vibrant chardy, full of life and flavour. A second bottle was a knockout. Perfect pitch. 96 points. This is the new joker in our deck; you'd be hard-pushed finding a better chardy for less than $50. I've ordered another 6-pack.
Isabel Marlborough Chardonnay 2019 – $28 at DM's. The fruit is stronger than the 2018, classic stone fruits and almonds; it's a big mouthful, and the oak is a touch less heavy here. Less obvious struck match funk too. Well integrated already, and good drinking but will improve over the next year or two. 95 points.
Hill-Smith Adelaide Hills Chardonnay 2018 – $28.50 in a 6-pack at Just Wines. This wine is more complex than its Eden Valley sibling, and much harder to find. There are white peaches, nectarines, a hint of struck match, a twist of lemon and classy almond oak. The integration is seamless, with great finesse a creamy texture and minerals on the finish. Has more in the tank as well. 95+ points.
Hidden Label Special Reserve Chardonnay 2016 – $29 at Kemenys. Tyrrells Vat 47 that hides behind this bland label, and it's made in the modern style adopted by Tyrrells in recent years: delicate, restrained, lots of finesse at the expense of full flavour. Hunter Chardonnay in a Yarra Valley costume. It's a good wine, just not generous enough for my old-school taste. 95 points.
Oakridge Vineyard Series Henk  Chardonnay 2018 – $34 at Jim Murphy's or Grays. The 2018 is just about all gone, but I dug up a couple of sources. It's a little bigger than most of David Bicknell's chardies, perfect weight in my view. Just gives it bit more body to fill out the perfect frame. Classic stone fruits, oatmeal and hazelnuts, good depth of flavour that lingers. What a terrific Chardonnay! 96 points.
Oakridge VS Henk Chardonnay 2019 – $32 at Cloudwine or $33 at MyCellars where the freight is free for subscribers (promo code BWU20). See Huon Hooke's review above. To me it's finer, fresher and crisper than the 2018, full of vibrant energy, a bit nervy at this stage, just needs another year or two to settle down. 95 points heading for 96 in my book.
Merricks Estate Chardonnay 2018 – $33 at Nicks. As fine as spun silk, there's obvious class right from the first glass, delicate stone fruits and just the right touch of oak, and that hint of apricot kernel that you see in great white Burgundies. Slippery texture with a touch of cream, stunning wine from the Mornington Peninsula. 96 points.
Domaine Naturaliste Floris Chardonnay 2019 –  $30 at Wineseek. This wine has sold out rapidly, and this is the last source I can find. It was $25 at MyCellars, and I hope you grabbed some there in the last few weeks. They tell me there's no more stock available – the 2020 vintage will be out next.
Is the 2019 worth $30? Yes, but it's no longer the bargain it was. Huon Hooke's review nails it better than I can: 'Very light, bright yellow colour. A reserved bouquet of subtle smoky, nutty and toasty nuances; gentle sulfides. The palate is round and soft, rich and fleshy, with tremendous depth and density. The acidity is energising and the palate superbly penetrative and lingering. A top chardonnay." – 96 Points & 5 Stars 

Tyrrells Belford Hunter Chardonnay 2015 – $34 at Kemenys. Another Hunter Chardonnay from the old firm, and another modern style though with a bit more flavour. Gets 95 points from both Gary W at TWF and from James H. Check the reviews and the bling at the link
Dog Point Chardonnay 2018 – $34 at Summer Hill Wine.  I haven't tried the 2018 yet, but have been impressed by previous vintages. Bob Campbell MW at the Real Review says it's a 'Very stylish chardonnay with purity and power. Tangy, vibrant wine with citrus, green apple, oyster-shell, ginger and baguette crust flavours. A bright, youthful, high-energy wine that gives a nod in the direction of Burgundy. 96 points.'
Dexter Mornington Penisula Chardonnay 2019 – $35 at Nicks. This is a work of art, with all the elements fitting together like the precision parts of a classic Swiss watch. White peaches and cashews, superfine oak and minerals, seamless with a big S, intense flavour, terrific length, a fine line of grapefruit my only slight quibble. Otherwise pitch-perfect Chardonnay and a serious bargain. About as good as it gets at any price. 96 points.  
Shaw + Smith M3 Chardonnay 2019 – $43 at Winestar or $47 at MyCellars where the freight is free for subscribers on any quantity (promo code BWU20), and where you'll find 3 reviews for this wine. All are 96 points and big raves. I don't rate it that highly and much prefer the 2018 which has more tension, complexity and finesse to my mind. I found the 2019 riper, rounder and less interesting. 93 points. Maybe I had an off day.
The ABC of Aussie Chardonnay – Background & Context
Chardonnay is a very different style of white wine from the aromatic varieties Riesling, Sauvignon Blance, Pinot Gris and Gewurztraminer. Serious Chardonnay is made like red wine: fermented and stored in small oak barrels, usually a mix of new and one- or two-year old. Like good reds, Chardonnays tend to improve for up to 10 years.
In the eighties, when local Chardonnay became available in greater volume, it soon became the new white everybody wanted to drink more of. The most popular style was the big sun-drenched, gutsy kind of chardy full of ripe peaches, as smooth as butter, with toasty oak riding shotgun.
The early naughties saw a backlash in the form of the ABC movement – Anything But Chardonnay. Drinkers began looking for more finesse in their chardies, and a new generation of young gun winemakers was ready to push the pendulum to the other side. The new model was Twiggy, not Jane Mansfield. Some of the wines were mean and lean, anaemic and emaciated, others offered a bad acid trip.
Gunflint and Woodsmoke
The  return to sanity was a gradual one, with the malolactic fermentation the main sticking point. The 'malo' is a secondary fermentation that turns mean, green malic acid into the softer lactic acid that gives chardies a rich, creamy texture. The young guns abhorred the buttery chardies of old and tended to avoid 'the malo' and the offending diacetyl, the compound responsible.  They also picked their fruit earlier to reduce ripeness and increase freshness.
The malo doesn't just produce butter and cream  mind you, it also adds complexity. To make their chardies more fascinating, the young guns used wild yeasts, barrel fermentation and months on lees combined with batonnage, a French term for stirring settled yeast lees back into the wine. That only worked up to a point, so these days many winemakers allow the malo in a small proportion of their chardies.
They discovered new tricks such as sulphide notes that make us think of struck matches. These are the result of 'reductive' wine making techniques designed to prevent oxygenation. The UK's queen of the grape Jancis Robinson provides more detail in 'Struck-match wines – reductio ad absurdum?'. She has a point: in last year's survey, a number of wines we tasted were spoilt by this artefact, and one highly rated wine was rendered undrinkable.
The result of these contortions and unnatural acts are altered states which, like radical plastic surgery, have rendered old favourites unrecognisable. Tyrrell's Chardonnays from the Hunter, once loved for their generous proportions, now present as delicate cool climate wines, barely touching 13% alcohol. The First Creek wines of Liz Silkman follow the same style.
A few weeks ago, I saw two Chardonnays from McLaren Vale with an alcohol rating of 12.5%. They cannot be serious, I thought. Why don't they make big sunny, generous chardies in a place that's perfect for making big ripe and generous wines? Why are all these winemakers still in love with Twiggy?
Yes, there's still a way to go.
Top Chardonnays at the Wine Front, Real Review and James Halliday
The 3 amigos at The Wine Front have published their Chardonnay Review for the year 2020. After my huge survey last year of many expensive but underwhelming wines on TWF's top list, I had no desire to repeat the exercise. For one thing, many of the top-rated wines on this year's TWF list are no longer available, and consistency is not a big feature – this year's list.
The prices for the top Chardonnays listed by TWF range from $50 to $150. That's getting up there, although you could argue that white Burgundies from Montrachet range in price from $1,000 to $10,000. I would argue that these bottles are luxury goods not wines.
As always, we look for a sweet spot in the price range, a place where quality and cost intersect to best effect. In Huon Hooke's top list of 2019 Chardonnays I found a joker in the pack: the Oakridge Henk Chardonnay 2019. It came third in a strong field, at a fraction of the price of the main contenders. This is the kind of joker we love to see, and you can buy it for just $32.
Here's Huon's tasting note: 'Bright, light colour, with a cashew nut aroma, attractive underlying complexities which continue through the palate. Intense and refined, precise and direct with long-lasting flavour and real finesse. A delicious wine. Pure fruit drives the wine magnificently. Great line and length. My pick of the 2019 Oakridge chardies. 97 Points.'
I didn't think my sample was worth 97 points, but it had all the positive elements Huon mentions. It's finer, fresher and crisper than the 2018, full of vibrant energy, and just needs another year or two to settle down. 95 points heading for 96 in my book.
The Real Review's top list of 2019 Chardonnays
98 POINTS
Flametree SRS Wallcliffe
Cullen Kevin John
97 POINTS
Oakridge LVS Henk
Mewstone d'Entrecasteaux Channel
Deep Woods Estate Reserve
Tolpuddle
Lake's Folly Hill Block
Vasse Felix Heytesbury
Fraser Gallop Paladian
By Farr GC Cote
96 POINTS
Domaine Naturaliste Floris
Soumah Single Vineyard Hexham
Paralian Adelaide Hills
There's a second joker in Huon's pack: the Domaine Naturaliste Floris, which you can buy for $25. I got hold of a bottle, and loved every mouthful. Our Wine of The Week, without hesitation. See my review below.
The Wine Front's 2021 list of best Chardonnays
97  POINTS
2018 Giaconda Chardonnay,
2018 Fraser Gallop Estate Palladian Chardonnay
2018 Cobaw Ridge Chardonnay
2018 Pierro Chardonnay
96+ POINTS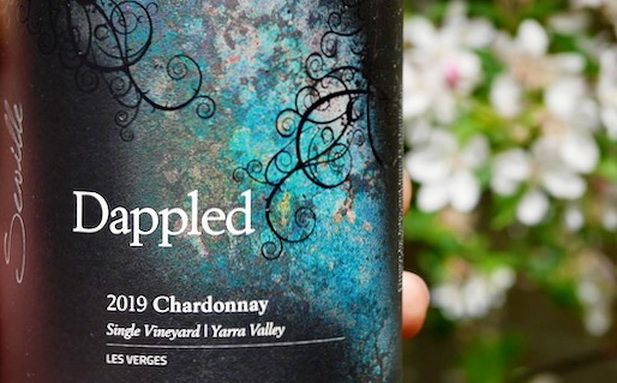 2018 Soumah Equilibrio Chardonnay
2018 Sorrenberg Chardonnay
2018 Savaterre Chardonnay
2018 Dappled 'Les Verges' Chardonnay
2019 Entropy Chardonnay
2019 Penfolds Reserve Bin 19A Chardonnay
2016 Bell Hill Chardonnay, 2018 Cloudburst Chardonnay
These Chardonnays cover a price range from $50 to $100+. The only joker I saw here was the Collector Tiger Tiger 2017 Tumbarumba Chardonnay in the 96 points group. The 2017 is long gone, but you can buy the 2018 for $33. I grabbed some, given the good reviews from JH (97)and HH (95), but found it simple, lacking ripeness, concentration, texture and other redeeming features. Huon mentions positive notes of Parmesan, which got up my nose. I also got a whiff of unripe fruit in the mix that left a faint sour note. Underwhelming.
James Halliday's Top Chardonnays 2021
The Wine Companion's 2021 list has also seen major changes in the pecking order: Gone are Moss Wood, Deviation Road, Ochota Barrels, Penfolds Reserve Bin A, Evans & Tate Redbrook, Flowstone Queen of the Earth, GC by  Farr, Fraser Gallop, Robvert Oatley's Pennant, Garagiste Terre Maritime and Toolangi Paul's Lane. That's 3/4 of the list. Here's the latest:
99 POINTS
Penfolds bin 144 Yattarna 2017
Leeuwin Estate Art Series 2017
98 POINTS

Shaw & Smith Lenswood 2017
Shaw & Smith M3 2018
Giaconda 2017
Clyde Park Block C 2019
Singlefile The Vivienne 2017
Vasse Felix Heytesbury 2018
Tolpuddle 2018
Giant Steps 2019
Hoddles Creek Roadblock 2017
Mount Mary 2018
The joker in Halliday's pack is the Shaw & Smith M3 Chardonnay 2018. That vintage is a cracker but long gone by now; the 2019 sells for a moderate $45 but  impressed me less than the 2018. It scores 96 points with CM at TWF, James Suckling (Nick Stock) and Nick's.