When I came across their fancy Rosé in a survey of Rosés from down under, I had no idea who these two were. So I did some digging and found that Bambi Northwood-Blyth is a model and Dan Single is the designing force behind Ksubi jeans, which tend to sell for close to $200 a pair.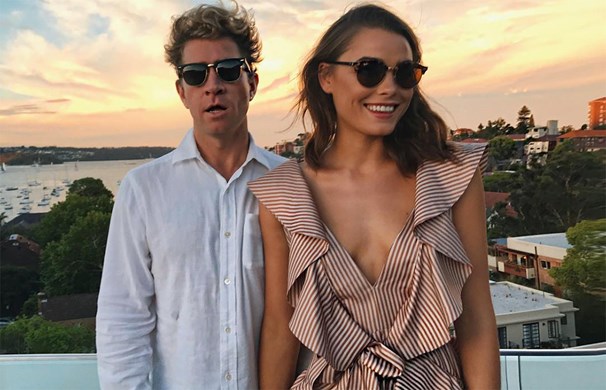 When he was staying in Paris early this year, Dan fell from a third floor balcony of the Hotel d'Amour and broke every bone in his legs between the feet and the spine. Families and friends rushed across to the Paris hospital where Dan was recovering and his bones healing slowly. Details and pictures here.
The next news I found was that Bambi had deleted her Instagram platform, 'following Dan Single controversy.' The fashion designer had set up a Go fund me crowdfunding campaign to raise $250,000 to pay for his medical bills and upkeep while he was incapacitated.
This apparently pissed off many of the couple's fans, given their lavish, globe-trotting, high-fashion lifestyles. A handful paid $5 to write hurtful words on the Go Fund Me page. 'Bambi was mortified that Dan would ask for money,' the papers reported, and The Daily Telegraph wrote the headline: 'Bambi Northwood-Blyth's marriage to Dan Single still "on the rocks" after she was left HUMILIATED by his $250,000 Go Fund Me campaign.'
Perhaps Dan's surname should've provided a valuable clue. Things looked pretty grim for the young couple, until I found this last story on the web (mid-July) which says that the two are still together. After that news, the web grew silent. All is well that ends well, I guess.
And the Designer Rosie? It's made by Bird in Hand in the Adelaide Hills, and launched in New York to a circle of astonished fashionistas. It's the down under version of Brad and Angelina's Miraval. You can buy the local product for $25 at Kemenys, but please read the label.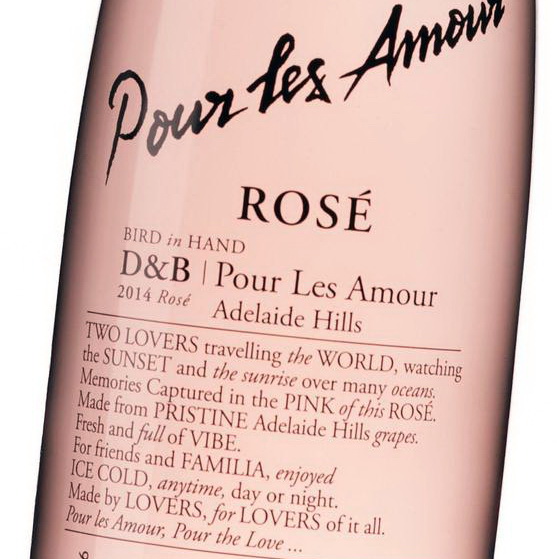 Kim