Wineries Direct
Here we'll build a list of wineries over time that sell good wine direct to consumers at good prices, and offer competitive shipping options.
1. Huntington Estate
Huntington Estate was established in 1969 by Sydney Lawyer Bob Roberts and wife Wendy. Bob was part of the original Bulletin Place front bench with Len Evans et al, but he bucked the trend and went to Mudgee to plant vines instead of the Hunter. Huntington Estate has made great reds ever since. The Roberts are long retired and  Tim Stephens now makes the wines but the annual concerts in the cask hall continue.
Many of the reds here are from the 2008 vintage or older, while most wineries sell one or two-year old  reds. When you buy 2 or more cases, you get 20% off, and a $30 voucher for wines offered in the spring newsletter. Delivery is free anywhere in Australia for orders place before June 21, 2013.
A simple way to get to know the great reds from this winery is to buy the current special:
Normally $399, Sale Price $269 .SAVE A MASSIVE $130. Available to Newsletter customers only , so you just have to sign up. This is what you get:
2 Bottles each of:
2008 Special Reserve Cabernet Sauvignon (94/100 James Halliday, Trophy Winner at the Mudgee Wine Show). Varietal and intense
2008 Special Reserve Shiraz (92/100 James Halliday). Stylish and fruity
2007 Shiraz (93/100 James Halliday). Ripe and gutsy
2008 Special Reserve Cabernet Sauvignon Shiraz. Smooth and rounded
2009 Merlot. Red berries and firm acids
2012 Barrel Fermented Chardonnay. Rounded with tropical fruits
2007 Cabernet Sauvignon Merlot. Velvety fruit and spice
1 x bottle each:
2008 Vintage Port (Silver Medal Winner at The Rutherglen Wine Show). Elegant and spicy
2. Captain Barossa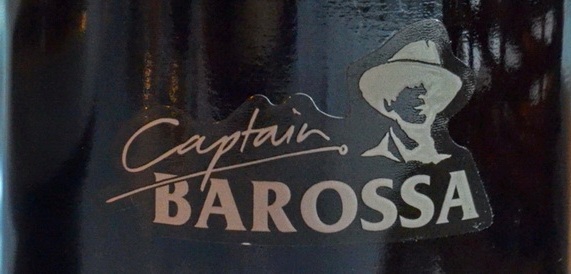 Captain Barossa is not so much a winery, as a champion of small growers who offers highly individual wines at pretty fair prices. Captain Barossa's wines are hand-made in small quantities from the fruit of selected growers yet sell for just $18 a bottle, and shipping is about $10 – $15 depending on your location.
I reviewed the wines a while back, and found that the reds all had a ton of character. These are highly original wines, and they're all from 2009 or 2010, not from the tough 2011 vintage. Here's a summary of my notes:
The MacKenzie Shiraz 2010 is a cracker – superbly concentrated sweet and spicy Shiraz fruit in the dark cherry spectrum packed into a tight envelope of fine acid and gentle tannins.
The Elytra Shiraz Cabernet 2009 is a big soft, cuddly red
The AK Petit Verdot 2009 is a dense, black-purple wine that mixes violets and blueberries with assorted herbs and spices, but it's not massive at 14%
I described the AK Durif 2009 as an extravagant dessert in a bottle – Schwarzwälder Kirschtorte mixed with plum compote, licorice allsorts and cherry-liqueur chocolates.
Who makes the wines remains an enduring mystery but I wouldn't be surprised if Kym Teusner had a hand in the making. More info here.