Terra Rossa
Like many great success stories, the Wynns Coonawarra story had humble beginnings. David Wynn bought the run-down winery and vineyards for £22,000 from Chateau Comaum in 1951, and his father Sam thought he'd paid far too much for it. The run-down winery had no electricity and no living quarters. The only township in the area was Penola, the place where Mary McKillop was later said to have performed miracles.
Coonawarra is a long way from Adelaide or Melbourne. The attraction of the far-flung vignoble is the terra rossa soil sitting on a limestone base, a classy combination that makes winemakers' pulses beat faster. In 1950 only the Redmans were making wine here and selling it to Woodleys in Adelaide, who bottled the fine claret style reds for their discerning clients.
Australian Plonky
David Wynn had a hard time finding a winemaker to go down there. Eventually a young Ian Hickinbotham agreed to sort the place out. Ian was only the 35th qualified winemaker to come out of Roseworthy, where his father Alan had created Australia's first oenology degree course.
In those days, qualified winemakers were called plonkies by the old guard, which is the reason Ian gave his memoirs the title Australian Plonky. He talks about the 'squatters' who ran sheep and grew wealthy in Coonawarra because of the strong demand for wool from the Korean War. The squatters employed all the available labour, and Ian ended up joining the Penola football team in order to recruit some grape pickers.
Football players don't make the best grape pickers, and eventually Ian hired Italian migrants who'd landed in Mt Gambier. He made the wines from the first two vintages, 1952 and 1953, which were bottled under the now famous label David Wynn had commissioned Richard Beck to design. The back label showed a map of South Australia to give consumers some idea where Coonawarra was.
Visionaries and Corporate Raiders
David Wynn saw the potential of fine table wine at a time when most Australians were taking their first baby steps into table wine via Barossa Pearl, but it was mostly due to his marketing genius which established the label as a quality red in the minds of Melbourne cognoscenti. His tireless efforts made the Coonawarra twins household names in the sixties, and in 1970 Wynns became a public company. Two years later, British company Allied Vintners made a successful takeover bid.
The seventies and eighties saw corporate raiders buy and sell many wineries and breweries, and eventually Wynns, Leo Buring, Tollana, Kaiserstuhl and other hallowed names ended up in the Penfolds group which was controlled by Adelaide Steam. The next owners were Southcorp and Fosters and today Wynns' master is Treasury Wines Estates.
From Fine Wine to Bulk Wine
Corporates aren't interested in making wine, all they want is bigger profits. They don't understand the difference between making wine and making soft drinks either. 'When winemaker John Wade made the 1979 Wynns Coonawarra Estate Black Label Cabernet Sauvignon,' Campbell Mattinson writes, 'it was a 12,000 case blend. But not for long. Just before it was bottled, he was ordered to transform that blend into a 30,000 case blend, then forced to stretch that year's Hermitage (shiraz) to similar limits …'
In 1982, John Wade introduced a new label – John Riddoch Cabernet Sauvignon – which became the new standard bearer for Wynns Coonawarra. Wade left in 1985 and went to Western Australia where he established Howard Park.
By the time Sue Hodder took on the chief winemaker's mantle at Wynns Coonawarra, the vineyards were in a shocking state. Coonawarra is as flat as a billiard table, and that had made mechanical pruning and harvesting the norm but now the vines looked like closely pruned hedges. Fruit quality suffered as a result.
As James Halliday recalls: '… the major wineries were hell-bent on producing the maximum yield per hectare at the lowest possible price. Pruning was mechanised … and the grapes were mechanically harvested … low-cost viticulture had become a drug of addiction, facilitating discounting of already low-priced wines, yet providing a return on the annual running cost.'
From Bulk Wine to Fine Wine
Sue Hodder and vineyard manager Allen Jenkins took on the herculean task of replanting large sections of vineyard, along with improving quality control in the winery. The black label Cabernets from 2006 onwards show that the effort was well worth it, and even the humble Shiraz has been in good form.
Wynns had long made a Riesling and a Chardonnay at Coonawarra, and a Cabernet Shiraz Merlot blend followed. More recently 'The Siding' Cabernet Sauvignon was added. These are commercial wines sold at modest prices, often discounted to $12, and for some reason the Shiraz became the leader of that pack in the eighties.
These days the vast Coonawarra Estate has close to 1000 ha under vines, or 2500 acres in the old language. That's enormous by Australian standards. Parent company TWE owns about three quarters of the vineyard area in Coonawarra when you add up the holdings of Wynns, Penfolds, Mildara, Lindemans, Rouge Homme and all.
That's a lot of wine to sell, and more labels make that easier. They also give the winemakers more options for segmenting  their material. A few years ago, Wynns decided to add more labels at the high end of the price scale, filling in the vast price gap between the black label and the John Riddoch.

V&A Lane – about $50
V&A Lane Shiraz
V&A Lane Cabernet Shiraz
Single Vineyard – a little over $60
Harold Cabernet Sauvignon
Johnson's Block Cabernet Sauvignon
Single Vineyard Alex 88
Child's Cabernet Sauvignon
Single Vineyard Glengyle Cabernet Sauvignon
Single Vineyard Messenger Cabernet Sauvignon
Icon – around $120
John Riddoch Cabernet Sauvignon
Michael Shiraz
Duelling Black Labels
The marketing brains at Wynns also came up with a black label Shiraz a few years ago, which could only diminish the enormous cachet the Cabernet had built up over the decades. It was priced at the same level but never really caught on. Despite all the recent additions, the black label Cabernet still commands centre stage with an unbroken line of this label going back over 60 years.
That's pretty rare in the wine business down under. The wines under the black label have always shown a consistent style, despite the ups and downs and changes in ownership over the decades. Sue Hodder is one of the few winemakers at Coonawarra who has not followed the trend of making big, rich, high-alcohol reds. Sue and her understudy Sarah Pidgeon won a joint 'Winemaker of the Year' award from the Australian Society of Viticulture and Oenology (ASVO) in 2016.
I remember a bracket of wines form the 1990s at a recent tasting, and how they reflected the Peter Pan style of this label: pure cool fruit, medium body, great elegance and balance, and real polish with seamless oak integration. Complexity is not a strong point, but longevity sure is. Pricing is another strong point, since even the black label Cabernet is discounted frequently – those feeble marketing minds at TWE don't know the first thing about branding.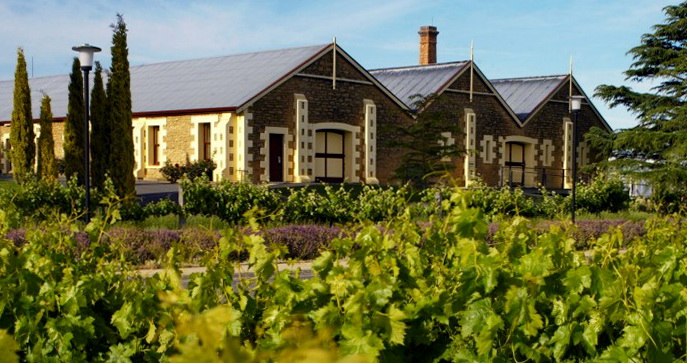 TWE closes Wynns Coonawarra Winery
In 2015 TWE, the company that owns more brands than it knows what to do with, decided to flog some of them and rationalize its winemaking operations. TWE's Great Western and Wynns Coonawarra wine making will be transferred to its Karadoc facility in the Riverland. 'Processing of masstige (sic) wine at Great Western and Wynns Coonawarra will be transferred to Wolf Blass,' The Weekly Times tells us.
In case you're not familiar with the term 'masstige', marketers use it to describe mass-produced, relatively inexpensive goods with prestigious pretensions. What will happen to Sue Hodder and her team down in Coonawarra? Who knows? Coonawarra, Karadoc in the Riverland and The Barossa Valley are a long way apart, and the logistics of shifting all that wines around the country seem daunting, but that clearly didn't bother the cost accountants that are running TWE.
We can only hope that the winemakers continue to make wine that does this great brand proud.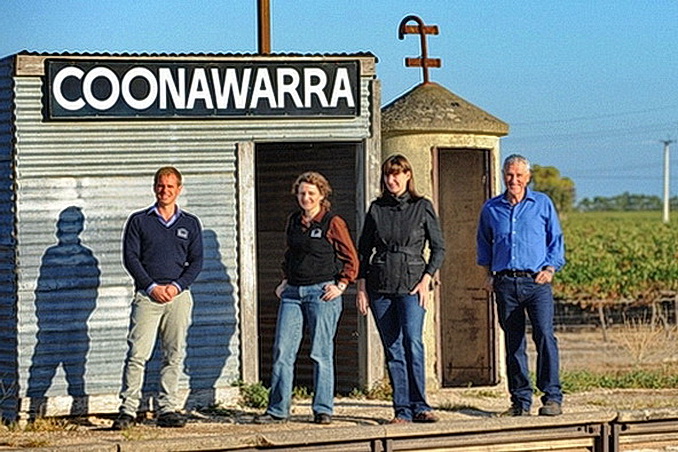 More Reading
Sue Hodder – From Australia's Heartland to the Heart of Australian Wine
Feature on Wynns by Huon Hooke
Coonawarra – too far gone to save from Oblivion?