'Not so long ago, the wine writing business had a reasonably tidy trans-Atlantic division of labour,' writes Mike Steinberger in the New York Times. 'The United States manufactured wine critics, Britain produced wine writers. We gave Cabernets points, the British gave them poetry.'
I belong to an email group of wine lovers who share interesting stuff. One of them asked if anyone had tasted a particular wine, and Ralph-Kyte-Powell who writes for THE AGE sent a review he'd written for the wine. He added an apology for the tortured prose in his review, which prompted me to reply to Ralph with these comforting words: You're a long way behind the best. Here's why:
'Top Sauternes will never be cheap but the alternative labels of Ch Suduiraut are very much worth looking out for. Slightly confusingly, they make two of them, Castelnau de Suduiraut and Lions de Suduiraut.'

If serious writers would rather be seen dead than stand accused of using adverbs, then 2 in a row amount to a hanging offence. There's worse to come from this writer Decanter Magazine calls 'the most respected wine critic and journalist in the world.' Yes you guessed right, it's Jancis Robinson who has written more about wine than the next 10 wine writers together.
'Sauternes continues to be one of the great bargains of the wine world,' she says, 'especially in view of how difficult and labour-intensive it is to make a good one, as Ch Suduiraut do year after year. (Just take a look at our consistently high scores for this sumptuous, gently stylistically evolving wine.)
Surely Ch. Suduiraut does, however gently stylistically it does it, and 6 commas in one sentence amount to another hanging offence but here they are:
'Not sure this made sense, I went to the head honcho of Suduiraut, Christian Seely of AXA Millésimes, who was kind enough to interrupt a game of pool with his sons to enlighten me, with his usual lightning email speed, about Lions, telling me it is a 'different blend.'
The head honcho? Are we trying to be cool and trendy suddenly? Who knows, but here's a sentence from the same writer that needs a comma to become at least  intelligible:
'I was very impressed by this wine, as well anyone might be since there is no Ch Suduiraut 2012 and Castelnau (residual sugar 110 g/l) and Lions (RS 100 g/l) are the result of grapes that would normally have gone into the grand vin.'
Mark Twain to the Rescue
I didn't cherry-pick the quotes above by combing through a bunch of articles Jancis has written. They all came from the same article: Lions de Suduiraut 2011/12 Sauternes.
Please get some lessons, Jancis, before it's too late, or hire an editor, someone who has a way with words, someone who can take the bumps out of the reader's journey, someone who can show you how to construct clear sentences, and most of all someone who can kill adverbs, preferably very quickly. There – I got 8 commas into that sentence, and 3 adverbs.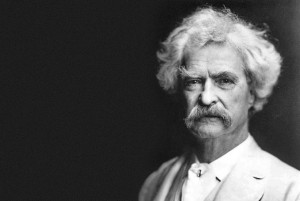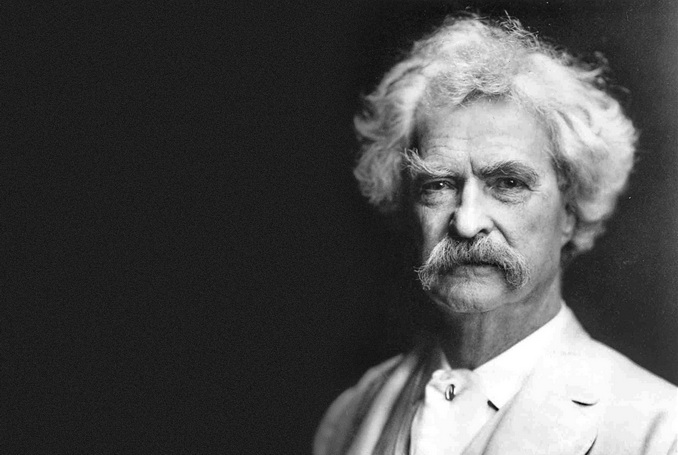 Mark Twain said over a century ago that the best way to write was in plain, simple language, short words and brief sentences.
'Stick to it; don't let fluff and flowers and verbosity creep in,' he urged writers. 'When you catch an adjective, kill it. No, I don't mean utterly, but kill most of them–then the rest will be valuable. They weaken when they are close together. They give strength when they are wide apart.'
Twain is talking about adjectives, and about letting well-chosen verbs doing the heavy lifting. I suspect adverbs would've evoked a stronger reaction from the master wordsmith, and 2 adverbs in a row would've caused a fit of apoplexy.
It comes as a surprise to learn that Jancis seems capable of recognizing good writing when she sees it since she hired Alder Yarrow, one of the best wine writers in the New World, to write for www.jancisrobinson.com .
Oh Mr Hart, such a mess!
The Hosemaster of Wine once wrote that there were two kinds of wine writers: wine people who decide to write, and writers who get into wine. I'd add a third group: wine people who take the trouble to learn the art of stringing words together, like Robert Parker, James Halliday, Philip White and the guys at the Winefront.
Matt Kramer, the contributing editor at Wine Spectator, is in the first group. Here's how he begins a post about what defines fine wine: 'Recently I was doing a signing for my latest book. While scrawling an inscription inside, I was chatting with the person, who waited patiently for me to finish. He flatteringly commented that he had read my columns over the years with enjoyment and then said, "You know, I've always wondered what, exactly, makes a wine fine?"'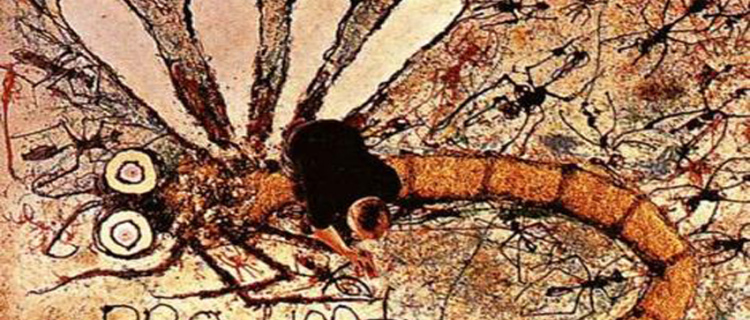 Can you imagine Matt writing whole books like that? Remember that Stainmaster carpet commercial? The one that showed Pro Hart painting on a huge carpet and then pouring spaghetti over it? Never mind, here's what a competent writer would've said: 'At a recent signing of my new book, one of my fans said: "You know, I've always wondered what exactly makes a wine fine?"'
Less is more, as usual. We don't need the commas around 'exactly' either, and we don't need the question mark since the fan is only wondering, not asking. And what about this clanger? 'He flatteringly commented.' Yes, it's only one adverb but it's a train crash for the reader. Matt is another wine writer who thinks adverbs are the finest form of expression, and the bigger, the better. 'Documentaries depicting young, ambitious sommeliers intensely pursuing such a diploma embarrassingly reveal just what a literally trivial pursuit this credentializing really is.' More Here.
There you go: 3 adverbs squeezed into a single sentence plus a 5-syllable word that he just made up, all working together to produce a piece of prose that makes you cringe with pain. And Matt is another winewriter who's fond of twin adverbs: 'How often do you hear about, read about or taste Margaret River wines?' he asks in his post The World's Most-Overlooked Fine-Wine Regions? 'Regrettably infrequently, I would venture to guess. Yet the wines, at their best, rank among the most distinctive, original-tasting and worthwhile of any on the planet.'
Matt, do us all a favour: please get some writing lessons or a good editor.
Wine writing has run off the page
'Not so long ago, the wine writing business had a reasonably tidy trans-Atlantic division of labour,' writes Mike Steinberger in the New York Times. 'The United States manufactured wine critics, Britain produced wine writers. We gave Cabernets points, the British gave them poetry. But with Americans succumbing to oenophilia in ever larger numbers, a more literary style of wine writing is suddenly flourishing here …'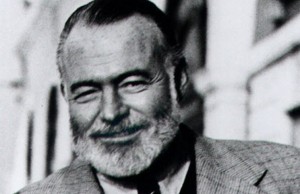 Jay McInerney is a wine writer who was a writer before he fell in love with wine. He says that part of his love for wine was inspired by Hemingway's novel The Sun Also Rises. 'Everyone is drinking wine all the time in that book,' he tells Jamie Goode at the Wine Anorak. That reminds me of a story about Hemingway's novel For Whom the Bell Tolls. It took longer to finish than anticipated, and his fans were growing impatient. A journalist asked Hemingway what the hold-up was, and the writer answered: 'The words, it's the words.'
Kim