'For over 168 years, Yalumba's journey has been all about vision, fortitude, survival and innovation: about looking onwards and upwards. That journey has also been characterised to a large degree by humility and modesty about our many achievements.' Robert Hill-Smith
Peter Gambetta joined Yalumba in 2002, leaving his job as group red wine maker at Orlando Wyndham. When I met him in 2015, it was clear that the culture of his new employer fitted him like a well-tailored suit. It was a small promo lunch at Bistro Monceur in Sydney, small enough to talk quietly. I was sitting next to Peter, and I seemed to be asking most of the questions.
We got on really well, so I was surprised when he turned down my offer of an interview, saying he'd retired and the only thing he had to do with wine now was sharing a few glasses with his mates at the pub in Angaston. He added that I could surely find more interesting winemakers to interview. Keeping his head down is typical of Peter, it turns out – just try to find some insights on the internet.
Yalumba is still a family company, or Hill-Smith Family Vineyards as it prefers to be known, with Robert Hill-Smith at the helm, and it's highly distributed in its winemaking and decision making. Half a dozen senior winemakers, under the guidance of Louisa Rose, share the responsibility for making various groups of wine. And they make some truly surprising wines as we'll see.
In Peter's case, it was the wines from the Limestone coast (including Coonawarra), the Heggies Vinyard in Eden Valley, and Ringbolt wines from Margaret River. The range of wines Peter made is staggering, as are the geographies and vineyards he sourced the fruit from, and Louisa Rose assures me that he paid enormous attention to the smallest detail. More in Yalumba – Light on the Hill.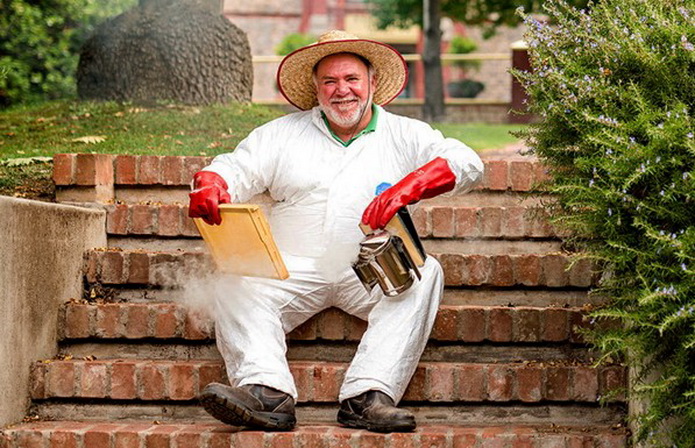 Winemaking begins in the vineyard
That's the philosophy at Yalumba: you must understand the vineyard and its characteristics – soil composition, microclimate, aspect and more – before you start making wine. You also have to experiments with new clones – cuttings form a mother vine with specific characteristics – to see if they might suit the vineyard better.
Peter Gambetta knew Coonawarra well enough from his days at Orlando, and the Limestone Coast as a whole as well. Yalumba's Menzies vineyard had been established on Coonawarra's terra rossa soil in 1987, and had produced one red:  The Menzies Cabernet Sauvignon. The vineyard didn't belong to Yalumba until Robert Hill-Smith bought it in 1993.
Robert Menzies has had a special place in the hearts of the Hill-Smiths ever since 1965, when he declared over a lunch in Adelaide that the 1961 Yalumba Galway Claret was the finest Australian red he had ever tasted.
Peter worked on improving the breed. The 2012 and 2013 I tried a couple of years ago are wonderful reds, more refined and polished than most of today's Coonawarra blockbusters, yet showing plenty of flavour. In 2006 Peter introduced 'The Cigar', a Cabernet Sauvignon also made from grapes off the Menzies vineyard. This tends to be a more robust style, and one for the cellar.
A 2012 we opened a few weeks ago was a serious red but nowhere near ready. The 2014 is a little richer and riper.
The famous terra rossa strip that runs through Coonawarra north-south has the shape of a cigar when see on a map. In the 1990s, the smaller winemakers fought hard to maintain the map of the vignoble somewhere near the precious strip of earth, but they were rolled by the big wine companies and their armies of lawyers.
Pioneering Spirit
It's hard to imagine a greater contrast than that between the Menzies and the Heggies vineyards. Wyndham Hill-Smith bought the property from local grazier Colin Heggie in the early seventies, and a rough sketch of Colin graces the label with his faithful chestnut Jack. The story goes that Jack knew his way home from the local pub, once Colin was in the saddle, and the publican's slap on the hindquarter was all he needed to get on his way.
The Heggies vineyard is among the highest in Eden Valley – don't ask me why this high range is called a valley – and lies just over the ridge from Pewsey Vale. Darrell Kruger has been looking after these vineyards for nearly 40 years, and he describes the Heggies vineyard as 'a challenging and unpredictable site, with each micro-site or block managed individually'. In addition, row spacing, pruning regimes and trellising vary depending on aspects and soil types within the vineyard.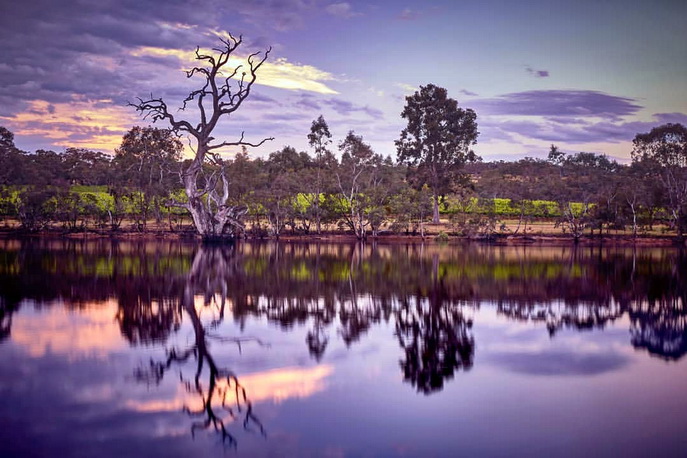 Privilege
Peter is known for his holistic approach to winemaking, and for his attention to every detail. He worked closely with Darrell to understand this complex canvas, and to make sure that the most suitable clones were planted here. He said he felt 'privileged to have been entrusted with the stewardship of the Heggies Vineyard – one of the most prestigious single vineyards in Eden Valley and possibly Australia.'
He also told an interviewer, 'Working with this region has delighted and challenged me for years. Having the opportunity to draw on my past experience and increase my understanding and ability to take the best of this region and nurture it until the final resultant wine, never loses its appeal to me.'
The style of Riesling Peter produced under the Heggies label is different from that made at Pewsey Vale by Louisa Rose: fruitier, softer, rounder, more charming, almost pretty some years. I have a strong preference for the Pewsey Vale style, which has more crisp fruit and crunchy acid to carry it, and tends to live longer. We opened a 2009 and a 2010 PV in the last few weeks, and they are still pretty crisp and fresh with years in front of them. They are wines of astonishing quality.
Residual sugar is the only real difference that shows up in the numbers printed on the labels. That only proves that there are many other factors which play a role in the flavour profile and structure of a wine, from vines and vineyard to wine making and storage.
The 2018 Rieslings are much closer in character – both delicate and floral – perhaps because the Heggies is made by Teresa Heuzenroeder. I used to like the Heggies Chardonnays, which seemed modeled on White Burgundy: savoury characters and French oak dominating in the early years. They were similar to the early Mountadam chardies, serious wines built to develop slowly over 5 – 10 years.
The Estate Chardonnay is now a much fresher, modern style with grapefruit notes. This is not my kind of chardy, as you know. Teresa also makes the Hill-Smith Family Vineyards chardies, one from Eden Valley and another from the Adelaide Hills. I haven't tasted either of them lately.
Smith & Hooper
Back on the Limestone coast, just north of Coonawarra, Peter also made the wines under the plain Smith and Hooper label: Merlot, Cabernet Merlot and Pinot Grigio. Merlot really gets him excited. At the bistro Monceur lunch he talked about the importance of clonal selection, and Peter got very excited about the future of this much-maligned variety which needs a lot of attention or Fingerspitzengefühl as the Germans call it. It means feeling in the fingertips, but also refers to intuition and instinct.
As a style, Merlot in Australia has been all over the place: from green and weedy to stewed plum compote and raspberry jam, and anywhere in between. The variety has been planted in many different places, but it seems to do best in Margaret River and the Limestone Coast.
The latter is mostly a big company playground, where they harvest vast quantities of decent quality grapes for labels like Jamieson's Run and Wolf Blass. The soil is full of limestone, often in the form of huge boulders, and the climate is a degree warmer than Coonawarra.
In the warm 2015 vintage, the Merlot seemed to thrive and made a vibrant red that transcended its humble label  (not the Reserve), and came in the top group at a GTW Merlot tasting. These are seriously underrated wines we can buy at bargain prices.
Ringbolt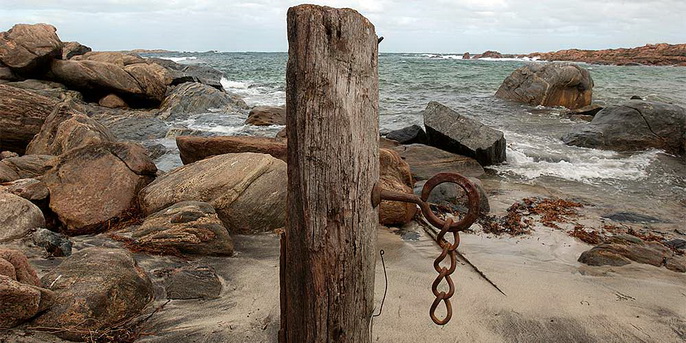 Many shipwrecks lie on the bottom of the sea off Margaret River's coastline, and the Ringbolt is one of them. What it has to do with Wilyabrup, the heart of this wine region, I'm not sure. The story goes that Peter came across some high quality fruit produced by a grower there, and decided to make a Cabernet, back in 2006.
A few years later, he bought fruit from another grower in the area and created the Ringbolt 21 Barriques label. I seem to recall that the Hill-Smiths acquired these vineyards or became part-owners in them more recently, but the internet won't reveal the story and nor does Yalumba.
These reds have been unsung bargains, but once more the style has changed since Heather Fraser has been making the wines. The 21 Barriques 2014 listed below was made by Peter Gambetta.
How Sweet it is
Yalumba isn't renowned for making great stickies, but once more the old firm surprises us with stickies as good as any made down under, and fortified wines that are absolute delights. Peter not only covered a lot of ground making wine for Yalumba, he also covered a lot of styles; he didn't make the fortified wines but he made the two stickies – see below.
The Hill-Smith Family's many and varied endeavours include recent acquisitions in Tasmania and New Zealand. No wonder Robert Hill-Smith was awarded the Family Business Award of Excellence at the 2018 Ernst & Young Entrepreneur of the Year Awards.
List of Labels Peter Gambetta made wine for, with notes
Heggies Vineyard Estate Riesling 2018 – $19 at Dan M's. After the highly aromatic 2017 vintage, the 2018 is back to lean and tight fruit sitting on a long line of fine acid. Limes and talc, some floral notes and a sprinkle of minerals round out the story. As usual, it's a little fuller than the Pewsey Vale cousin from the same Hill Smith Family stable, but there's more acid than usual which suggests a long life. Lovely wine.
Yalumba Eden Valley Chardonnay 2018 – $26 at the winery (it hasn't hit the shops yet, and should be closer to $20 when it does. Chardonnay at Yalumba has been a confusing patch: in the last couple of years, an Eden Valley Chardonnay joined the old Heggies, then there was a Heggies >>500m under a different label, and now we have this chardy as part of the new Samuel's range. There is yet another Eden Valley Chardonnay under the Hill-Smith Estate label – see below.
This is a crisp and fresh modern style of chardy with notes of grapefruit and lemon curd pushing gthe subtle stone fruit into the background. The oak is barely detectable – not my kind of chardy.
Heggies Vineyard Estate Chardonnay 2016 – $25 at Jim's, or $30 at Nicks. I've added the link for Nikcks because the review is of the usual standard. This vintage still recalls the old style but is a touch crisper and more elegant. The price has gone up to add more degrees of separation from the other chardies.
Hill-Smith Estate Eden Valley Chardonnay 2018 – $18 at Nicks. I haven't tried the 2018, but I've loved previous vintages for striking a perfect balance between modern and traditional styles. Nicks' review suggests that that the 2018 is made in that style.
Smith & Hooper Pinot Grigio 2018 – $228 at thewinepantry.com.au in an unbroken dozen, or $17.50 at BoozeBud (no vintage given, but most likely 2018). I contacted these guys, and they gave me a crap story about selling vast volumes of wine which made it impossible to keep track of vintages. They claim they roll wines over fast so always carry the latest vintages.
Anyhow, the 2015 was the last of these I tasted, and it was a real Grigio, crisp and crunchy, dry and savoury.
Smith & Hooper Wrattonbully Merlot 2015 – $17 at Our Cellar. This wine scored 96 points in a recent Gourmet Traveller Wine Merlot tasting, which put it among much more expensive wines. I didn't like it as much as GTW did, perhaps put off by its youthful aggression. I'm sure it'll settle down soon though.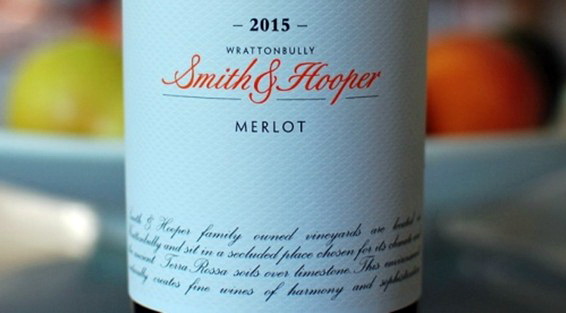 Smith & Hooper Wrattonbully Cabernet Merlot  2014 –  $17 at Our Cellar. If you're looking for a soft, gentle red that slips down the hatch without making a fuss, you've found it. A bargain at the price.
Smith & Hooper Reserve Merlot  2017 – $21 at Booze Bud (vintage not stated, but 2017 is the current vintage on the S&M website). The 2014 is $27 at My Wine Guy. These wines are hard to find and never promoted; the Reserve Merlot is almost impossible to track down at retail. I suspect the S&H wines are mostly sold to the on-premise market (restaurants and pubs).
Yalumba The Cigar Coonawarra Cabernet Sauvignon 2015 – $25 at Kemenys. The younger brother of the Menzies. Dark berries, gum leaves, dried herbs, tobacco, mint and vanilla oak. Serious red, bigger than usual this vintage.
The cigar is what they call the stretch of terra rossa soil that lies at the heart of Coonawarra, and these days it's a good way of standing apart from all the other vineyards that have been pushed into the official Cooawarra vignoble.
Ring Bolt Cabernet Sauvignon 2017 – $20 at Nicks. Another change in style, following a change of winemaker to Heather Fraser. They used to be fairly stern wines in their youth, but this one leaps out of the glass with ripe dark berries wrapped in pencil shavings oak, dried herbs, a whiff of olive and a hint of dust. Soft as velvet, and good drinking already.
Ring Bolt 21 Barriques Cabernet Sauvignon 2014 – $28 at Nicks. Peter told me that the name reflected the exact number of barrels he used to mature the wine, from memory one third of them are new. Nicks' review is spot on as usual, but my score was a couple of points lower.
Yalumba FSW8B Botrytis Viognier 2017 375ml – $20 at BoozeBud. This is the only Botrytis Viognier I'm aware of, and it's a stunning wine of enormous intensity. Has all the usual notes of honey, marmalade and apricots in abundance. Best sticky in a long time.
Heggies Botrytis Riesling 375 2017 – $23 at Our Cellar. 2017 in SA was a late vintage that concentrated the aromatics and helped the botrytis flourish evenly.  This has been one of my favourite stickies for years; it's a close second to the wine above. The judges like it too: I think it was the 2015 that picked up the trophy for best sweet white at the Canberra International Riesling Challenge.