We were going to tease out the best wines under $25 from this list, but we decided it was time to have some fun as well. You see, Jukes is a master exponent of hyperbole; he just loves going over the top both in the colour and volume of his descriptions – check what he wrote about the 2010 St Henri (and this is less than half of it):
'… the whole experience is almost transcendental. Epic and thrilling I couldn't spit it out.  I couldn't whiplash it out of my mouth even if I was crashed into at speed while waiting for a red light to change.  Weirdly it wasn't swallowed either – it was subsumed into my soul.  20++ (100++).'
Matthew Jukes is the Tom Wolfe (The Bonfires of the Vanities) of wine writers. 'Wolf writes Big and Tall Prose,' says James Wood in the New Yorker, 'big subjects, big people, and yards of flapping exaggeration. No one of average size emerges from his shop; in fact, no real human variety can be found in his fiction, because everyone has the same enormous excitability
Make no mistake though: Matthew Jukes is a big cheese on the wine scene. He writes for The Daily Telegraph in the UK which has 9 million readers, he has won big awards for wine writing, and he is a driving force (with Tyson Stelzer) behind the annual Great Aussie Red Comp.  MORE HERE
Please note: we haven't tasted many of these wines, so we rely on our usual sources for support: The Winefront (Gary Walsh, Campbell Mattinson, Mike Bennie), Jeremy Pringle (Wine will eat itself), Huon Hooke and James Halliday. Winefront and HH are pay sites,  J.Pringle is free. Halliday is not, but everyone quotes the big man so his reviews are easy to find. Sadly, he seems to have told his helpers to be extra generous to everybody.
Sparkling Wines
No wines on the list are under $25, but we have a free sample of Matthew's skill with verbal cutlery, applied to the Heemskerk Coal River Valley Chardonnay /Pinot Noir 2008: 'With 36 months spent on lees this is a hugely complex wine with a rapier-sharp attack and a brutally dry finish. In between these two arresting moments the languid fruit is detailed and graceful. With a more angular stance than expected, underpinned by thrilling acidity throughout, this wine typifies the raciness and nerve that you find in elite Tasmanian sparklers. The Chardonnay core holds the whole vehicle together with a vice-like grip while the Pinot flirts raucously with your senses.'
White Wines
Mount Pleasant Cellar Aged Elizabeth Semillon 2007 – $16 at Winestar. Lots of bling as usual. Jukes says it's a steal and incredible value. We're not so fond of the green apples and straw Lizzy style, but J.Pringle finds 'Lanolin, lime marmalade, creamed honey on toast and lemon citrus freshness. A touch of aniseed and spice … ' 91 points. (You can still buy the 2006 at Kemenys for $15. 91 points, the WInefront).
Teusner, Woodside Sauvignon Blanc, Adelaide Hills 2013 – $17 at Dan M's. Jukes calls it gob-smacking and goosebump-inducing. J.Pringle uses positive words to describe the wine but gives it just 88 points. Gets 89 from Halliday and 90 from Gary Walsh at the Winefront.
Devil's Corner Riesling 2013 – $18 at Nicks / Vintage Direct. Here's Jukes in full flight: 'This steely, chilly, pointy Riesling with raspy, crunchy acidity and raw, zesty fruit hits your cranium with a reassuring 'thwock'. At that moment you know the ice pick has been aimed accurately and the flavour then electrifies your senses. It is thrilling and unnerving in equal measure and you will allow yourself a break in the action to remind yourself that this is a small price to pay for this level of drama.' No other Intel.
Tim Smith Riesling, Eden Valley – $20 at MyCellars.  'Wearing a diaphanous 11.5% alcohol négligée, there is nothing left to the imagination when you drink this wine. It is stark naked Riesling, artily posed, with ravishing allure and a photographic flavour memory which will stay with you forever.' No kidding. Gary Walsh gives it 94+ so it looks the goods.
Howard Park Great Southern Riesling 2013 – $25 at Dan M's. Jukes seems to have run out of hyperbole at this point and settles for everybody's favourite lazy description: amazing. (Is this my envy talking? Of course it is. '… this is the perfect candidate to remind you of just how amazing these [Great Southern] wines are.' 89 points from Huon Hooke, 93 from the Winefront and J.Pringle
Pikes Riesling Traditionale 2013- $19 at Winestar. 'The thing is, I don't want to drink this wine old. I adore the vivacity and clarity of message that this cuvée exudes. Lime bombs detonate on the palate with reassuring regularity and the shock waves of acidity raise the hairs on the back of your neck. Keep it up Pike Bros. You are captivating my palate every single year with your palate-exploding wines.' Everybody loves this to the tune of 94/95. We scored it a bit lower.
Kilikanoon, Mort's Block Riesling 2013 – $19 at Dan M's. 'Mort's Block is a fierce Riesling with a prickle of acidity running the length of its sleek, lime and green-herb-macerated chassis. The fruit pinches the palate as you drink this wine and it catches you by surprise and brings a smile to the corners of your mouth. This is a visceral Riesling which feels taut, youthful and unready. It warns you off and challenges you to drink it without wincing. I love the mind games in the glass. I know that this is a five to ten year wine. You will, too, when you drink it, but I like rattling Mort's cage and playing Clare Roulette with my fragile taste buds.' 94 points from Stelzer, 95 from Halliday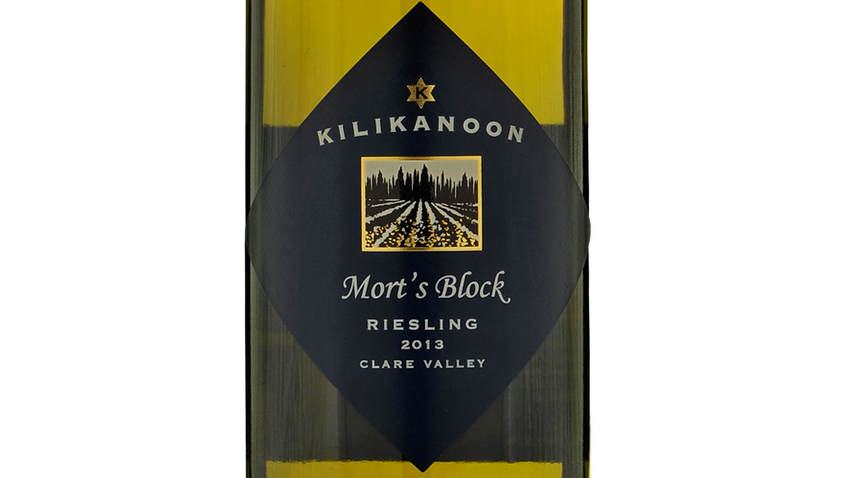 Robert Oatley Finisterre Porongurup Riesling 2013 – this wine is out our range but Jukes is in top form: 'ROV Finisterre Porongurup Riesling forces me to move faster than my old operating system can handle and I must admit I struggle to keep up. The Mojito freshness and lime overload are both glorious. The coolness and slimness of this beast is bewildering. You have to step to the side to gain a degree of perspective on the glass. I speed ramp without asking permission from my brain in order to try to come to terms with what on earth is going on. Perhaps I should just sit down and drink it, after all that's what winemaker (Sir Larry Cherubino) intended, but I can't. Even configuring that command while this wine is in my system would cause my whole being to crash.'
 Pewsey Vale The Contours Riesling 2008 – $27 at Boccacio Cellars. Jukes is still on a big high: '… what you will experience is a pre-Germanic version of The Contours which looks preternaturally incredible. The fruit is pliable and billowing and it takes your breath away. The finish is languid, nonchalant and diva-esque. What will happen next? Who cares? Either way this is the most fascinating and un-put-downable glass in this year's list!' We were less impressed with this vintage of the great PV Contours, and so was Mike Bennie who gives it 88 points. We'd give it 91.
Riposte the Stiletto Pinot Gris 2013 – $17 at Aus Wine Centre (min 6). '… epic PGs are thin on the ground – Agreed – and this is a cosmic creation. The recipe is a quarter barrel and a quarter malo and this lends the ginger and greengage-snogged fruit a tenderness and slipperiness which teases the palate and makes it hard to pigeonhole – remember uniqueness is all in this modern wine world. There is impressive freshness here counterpointed by creaminess and depth. At no stage does it tip into chubbiness. This is yet another awe-inspiring wine from Riposte. No Intel, but Tim Knappstein knows a thing or two about making wine
 McWilliam's Appellation Series Tumbarumba Chardonnay 2013 – $20 at the winery. We've never seen this label on the shelves, so it's most likely a cellar door special.  More details HERE. 'The value and integrity in this mini-portfolio is astounding. With magnificent balance, epic tension and superb length it is remarkable that this wine is this price. I gave it a gold score in my notes before writing a word.' Now there's a surprise. 91/92 from J.Pringle and Winefront.
Stella Bella Series Luminosa Chardonnay 2009 – this one's way over our limit but worth stopping for: Granted,I taste them every year but I haven't been in synch with their [Stella Bella's] biorhythms and this is a shame. That is until (and this happens with beautiful regularity in Australia) I tasted [the]  wine, without expecting to be astounded, and the room stood still and my palate cheered so loud my head nearly exploded.'
Vasse Felix, Heytesbury Chardonnay 2012 – same again, but read this: 'In 2012 this is a wine that has thrown away its corset in favour of a more natural feel. The fruit is pliable, curvy, tender and heaving with yearning. It seems like its starlet days are long gone and this eager wine has blossomed into a full blown A-list heroine. You will never forget this flavour – it is a fulcrum moment for Vasse Felix.'
I think we'll leave the reds until next week but, if you can't wait for our selection, you'll find the full list of Jukes' top 100 Aussie wines HERE
PART 2 – The REDS
Not sure what happened here: The hyperbole is still flying high but the prose is much more pedestrian than Matthew's descriptions of the white wines. Where the wines are affordable and available, we've added prices and links.
Devil's Corner Pinot Noir 2013 $17 at Winelistaustralia – This is an incredible wine with meaty, briary fruit and a stunning texture. It has classic Tassie red cherry fruit tones and lovely fresh acidity, but also more depth and persistence than this winery has mustered to date and I adore it. Inside the bottle this wine has always rewarded the drinker. In 2013 it takes the message to a new level. This is not so much a second wine, as it was in the old days, but a different wine entirely to Tamar Ridge with its own distinct character and charm. This is a massively attractive Pinot with a cheery attitude and sonorous fruit. The aromatic nose is pure and the finish is refreshing (you can even chill it if you wish) – in between the silky, unoaked palate it's joyful and more textural than ever before.
Yalumba Y Series Cabernet 2012 – $10.45 at Dan M's is a cassis-drenched dream with a decent whiff of humidor and barrel about it – both of which are rare sightings in wines of this price. It doesn't stop there because the texture and timbre of this wine are eminent, verging on regal. This is bizarre. Has the labelling machine got its hands on an altogether different wine?

Yalumba The Menzies Coonawarra Cabernet Sauvignon 2010  – The aroma of Sobranie Balkan tobacco had me Doctor Who-ing back to the eighties and a particularly memorable pipe-smoking exercise. There is liquorice here, too, this time from Cranch's epic sweet shop in Salcombe. There is chocolate here – fine, bitter, grainy and tannic, this time from the Grand Place in Brussels (I can't remember the shop, I was seven years old).
Wynns The Siding Cabernet 2012 – – $15 at Winelistaustralia – a slightly lighter wine than any of the striking 2010s and this means that it has a degree of immediacy and polish which the other will eventually grow into. The sleek lines and smooth texture make this an accessible wine and it still parades Coonawarra's dirt and eucalypt so purists will be delighted, too. It has a modern finish with dry but not coarse tannins and if Wynns continues to polish this wine in vintages to come it might just be the best emissary they have ever employed. This is another 18.5/20 wine in my notes and so Sue is right up there with only a handful of Cabernet producers on the planet at this level of excellence.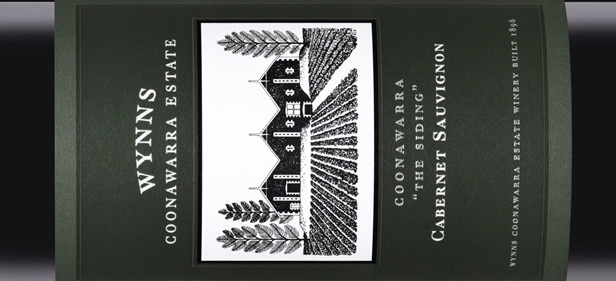 Wirra Wirra Church Block 2012 – 2012 marks the fortieth anniversary for Church Block and this wine is a testament to one of Australia's most reliably impressive and phenomenally accurate red wines. It is McLaren Vale in a glass. It is focussed, dark, resolute and, most importantly, a sensational drink. It is a little closed right now (May '14) but it will come of age in no time at all and drink well for a decade. Buy a few cases. You'd be mad not to. This is one of the most complete wines on the planet
Willunga 100 Cabernet Sauvignon/Shiraz 2012 – This McLaren Vale TGAR (The Great Australian Red) blend is blueberry and blackberry-scented and there is a welcome touch of gum tree in there for good measure. Willunga 100 is a talented outfit making a wide range of wines at fighting price points. I am convinced that this blend will be their golden egg in time. McLaren Vale is a treasure chest ofepic, juicy, ripe Cabernet and Shiraz and with Wirra Wirra's Church Block blazing a trail for the regional blend this wine will surely head up the TGAR revolutionary party. I will be supporting them both all of the way.
Penfolds Bin 389 Cabernet Shiraz 2011 – This is an awesome and superbly flash red wine in the difficult 2011 vintage. It is tart, of course, on the palate and a little slimmer on account of the lithe, powerful, tiptop Cabernet fruit controlling the leaner Shiraz element. It will age for an eternity. The pepper and earth notes make it intriguing, too. It is unique in the pantheon of Bin 389s. It is not huge with a bear hug palate, it is compact, focussed, Tardis-like and simply jaw-dropping in its integrity. I have awarded it only a half a point behind last year's soaringly awesome 2010. It is quite different but every bit as compelling and I cannot choose between them. The 2010 is sexy as hell but this 2011 is intellectually demanding and thoroughly fascinating and as much as it sounds thrilling to drink sexy wine every day I need to switch on and engage my brain every so often!
Heartland Spice Trader Shiraz/Cabernet 2012 – $14 at MyCellars – everyone is completely gob-smacked when they taste it and then find out the price. Ben Glaetzer is a brilliant winemaker but it really impresses me when he can turn on the full-beam-charm at this price. Buy this wine and tell me that Australia doesn't make the greatest value red wines on earth.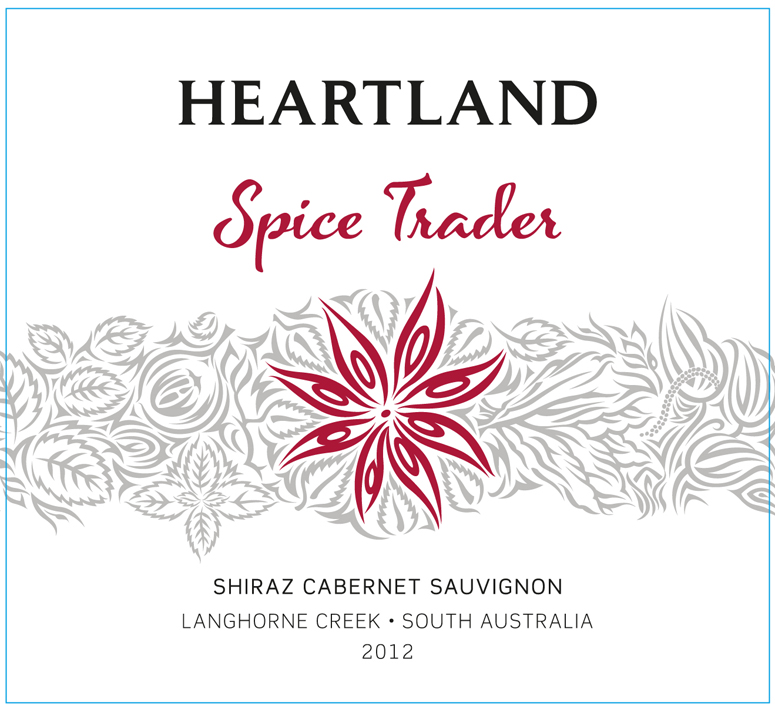 Ulithorne, Paternus Cabernet Sauvignon / Shiraz 2011 – The nose is calm and focussed while the palate ripples with muscle and shimmers with energy. There is a coolness to the delivery of flavour which calms and soothes but it grows on the palate like a storm and unleashes lighting strikes of spice and blackcurrant fruit in regular bursts. As the flavour dies away and the storm moves on you find yourself drawn back into the maelstrom for another sip. This continues until the bottle is finished. It seems that you have unleashed your very own internal storm-chaser and before long you will require another thrill-seeking ride and you know where to go.
Wolf Blass Black Label Cabernet Sauvignon Shiraz Malbec 2009 – this legendary red wine literally takes the finest plots of land in the country and carefully combines them to make this monumental wine. This is a 19.5/20 red in my notes and it is also, in spite of its insanely delicious fruit, only a baby. Big is beautiful if every element is aligned. In Black Label every molecule has been tutored before it is sent to work in this wine. The results make this the single most successful red wine in the history of The Great Australian Red and this means it is easily one of the greatest reds in the world.
Lindeman's Bin 50 Shiraz 2013 – It's two years on the trot for Wayne Falkenberg with his mind-bendingly good Bin 50 Shiraz. I hear they are installing a telephone box at the end of his road to make his transformationsfrom mild-mannered wine guru to slick, drip dry superhero much easier and less embarrassing.Entry level Aussie Shiraz is still a varied category but with wine like this on the shelves, indecent quantities and with good listings, you cannot go wrong. This is a damson-soaked red with decent grip and even a touch of dark choccy on the finish. To infinity and beyond!
Domaine Tournon, Shay's Flat Vineyard Shiraz 2012, M. Chapoutier, Pyrenees. The Northern Rhône referencesin this wine are hard to ignore. Iodine, rosemary, pepper and raw calves' liver overlay a splendid maceration of black fruit. You will feel your appetite growl at you, urging you on to order a plate of something suitably pagan as soon as you possibly can. This is a wine for gastronomic aesthetes. It is fine and cultured on the one hand but debauched and visceral on the other.
Charles Melton Voices of Angels Shiraz 2010 – The scent of angels kicks it off and the voices come in on the mid-palate. Lithe and honed and without any of the Barossan cured meat notes this is a pepper and fresh, aromatic herb-scented Shiraz with a heavenly, silky palate. The oak regime allows some fruit sweetness to shine through with 70% French and 30% American employed. This celestial body is one of Charlie's most evocative and sensitive wines to date. I feel that it will become a star wine in due course. Hallelujah.
Henschke Mount Edelstone Shiraz 2010 – The nose is a stunning amalgam of liquorice, blackcurrant coulis and bouquet garni. The texture is shot silk, like the gown Katniss Everdeen wore on the chariot when it burst into flames. The fruit comes in waves, rolling rhythmically across the palate in perpetual harmony. This wine is so luscious and so elegant that it defies convention. It is as close to perfection as any Henschke wine I have tasted. Bravo.

Jim Barry The Armagh Shiraz 2008 – The 2007 was the anomaly vintage – smooth, herbal, relaxed and tame. Little did these people know that I had lulled them into a false sense of security last year before unleashing the fire-burnished 2008 vintage on them this year. This is a wine plucked from the magma of a smoking volcano. It is hugely powerful  with intense cassis fruit and muscles upon muscles. The flavour harpoons your palate and you are unable to escape. What follows is positively daunting – the formidable tannins and lashings of tribal fruit get to work rearranging your olfactory system. This open mouth surgery is the ultimate masochistic treat. In the panoply of The Armaghs this is a big one, so if you can handle this then you can handle anything and I take my hat off to you. If you can't cope then wave the white flag and the Moscato brigade will scrape you up off the floor and dump you somewhere out of the way. If you just simply feel dizzy, share the bottle with someone else you selfish bugger.
A fitting finish!