TREASURE ISLAND
Our wonderful dessert wines are unique in the world, yet almost unheard of overseas and pretty much unknown at home. That's astonishing given that we've been making these extraordinary wines for over 160 years. The good news is that we can enjoy these rare treats at bargain prices.
Ned Kelly country makes most of our great fortified wines, with the Barossa lending a hand via the treasure trove that is Seppeltsfield. If you haven't sat by a warm fireplace on a cold winter's night with a glass of Tokay or Muscat and a bowl of nuts, dried fruits, dark chocolate or blue cheese, you haven't lived. If you have and didn't like the experience, you must've bought the wrong Tokay and some really old nuts.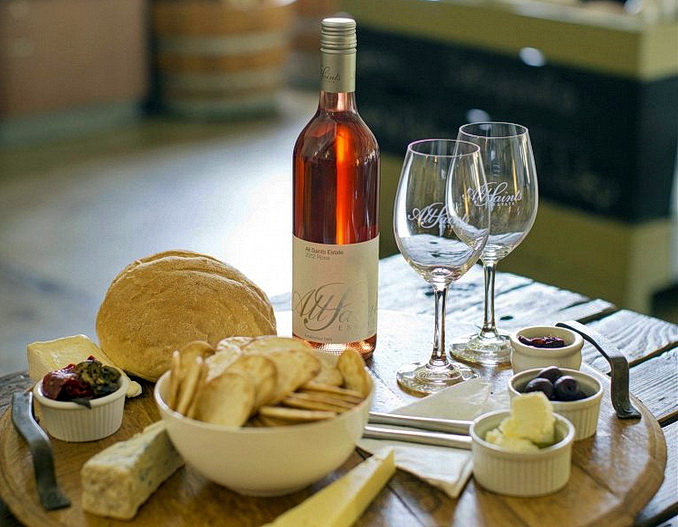 The best-known style in this collection is Muscat, made from Muscat a Petits Grains Rouge or Brown Muscat as the locals call it. There are many members of this big family which also gives Spumante and Moscato their distinctive flavour. Lots of time in old barrels using a modified Solera system concentrates the flavour of Rutherglen's Muscats and Tokays, which develop strong Rancio characters and great complexity.
Rancio is a Spanish term that describes the oxidised or madeirised character of old dessert wine that comes from controlled oxidation. The older the wine, the stronger the madeirised flavour. These wines are almost always blends of older and younger wines, and blending is a fine art. Our wineries now have a simple classification system for their fortified wines; this example uses Muscat but it applies to Tokay as well. Please note that the term Liqueur is not part of the system, but added by the marketing people.
Rutherglen Muscat covers the basic 3-5 year old wines
Classic Rutherglen Muscat has an average age 6-10 years
Grand Rutherglen Muscat has an average age of 11-19 years.
Rare Rutherglen Muscat has an average age of 20 years or more. It is a treacle-like concentrate of extraordinary flavour, made in tiny quantities and selling for relatively high prices.


Source: http://www.wineguy.co.nz/
SHERRY
Sherries range from dry to rich, and Seppelt used to make a wide range of these wines until Sherry became less fashionable than Tupperware parties. You'll find some wines labelled Apera, the new name for Sherry made outside of Spain.
MUSCAT
The better wines of this style serve up raisins, dates, figs and caramel alongside aged rancio notes. The really good wines add Christmas pudding and marmalade. Muscat is darker than Tokay but tends to go with the same after dinner nibbles, or you can skip dinner and just grab some blue and soft chesses and some dried fruit and nuts. Don't forget that these wines tend be around 17 – 20% alcohol.
TOKAY
Aussie Tokay or Topaque – its new name since Hungarians objected – is made from muscadelle, a white variety grown in Bordeaux and the lower Loire where it is used in the making of delicate white wines. Muscadelle is not related to Muscat, and in the old cellars of Rutherglen it makes a unique dessert wine that smells and tastes of butterscotch, candied fruit, honey, toffee and cold tea. It's a more subtle, finer style of dessert wine than Muscat but just as intriguing.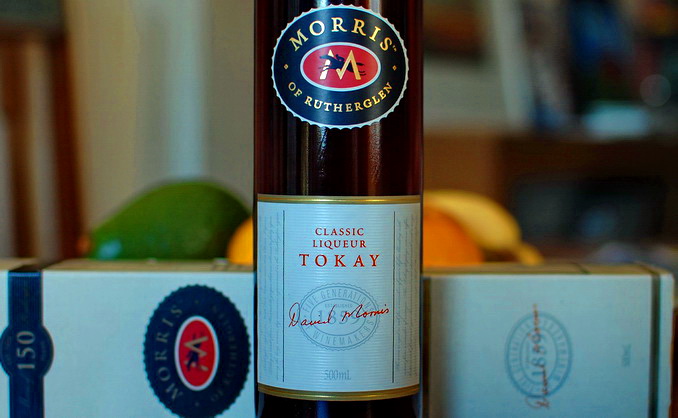 PORT
In Australia, just about anything goes under the name of port. Thank god the box sets came and went, and the race horses and the yachts with them. Port became a joke back in the eighties. The good news is that the winemakers who stuck to making port are serious dudes. Keep in mind that serious ports from Portugal cost many times more than ours do. Tawny means the wines are aged in old barrels just like the Tokays and Muscats; vintage ports are from a single vintage and bottled after 2 years like red table wines. They age like table wines too, and throw a heavy crust over the years.
THE BOTTOM LINE
The prices these wines sell for make them serious bargains, so grab a few of these beauties and enjoy them before the rest of the world discovers them and drives the prices up.
FURTHER READING
Brilliant overview of our fortified wines that includes great infographics
Wine's G.O.M. James Halliday looks at the future of fortified wines in Oz
AN INDUSTRY STRATEGY FOR SUSTAINABLE SUCCESS the industry view of how to market fortified wines