This is Premium Content for BWU$20 subscribers. We're providing it for free to show you how our Best Wine Lists work. They're shortlists of our TOP 40, which we update every month: Best Wines Under $10, $15, $20 and $25, Best Sparkling, Best Boutique, Best Cool, Best Cellaring (all under $20). You can subscribe HERE for $30 a year, or you can grab 4 weeks of our BEST BUYS WEEKLY mailer for free HERE.
Updated May 2015
The autumns winds are howling, and we've gone out of our way to find some really exciting big reds that will warm your insides and won't break the bank. The wines are listed by variety, each in ascending price order, with direct links to the merchant(s) with the best deals. We update the list monthly, so you'll always find quality big reds at the best prices across Australia.
1. Shiraz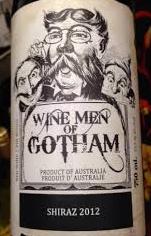 Wine Men Of Gotham Shiraz 2012 – $5.65 at Dan M's Big, soft, seductive South Australian red at a bargain price
Water Wheel Memsie Shiraz 2012 – $10 at Dan M's ' … the best from Water Wheel for many years, and outstanding value – indeed unbelievably good.' JH
Bengalee Barossa Valley (Greenock) Shiraz 2012 – $10 at GLUG. David Farmer raves about this big red from a good year and the right corner of the Barossa Valley.
Zeppelin Big Bertha Shiraz 2012 – $13 at MyCellars Big, soft and cuddly Brossa Shiraz, made by Kym Teusner and Corey Ryan. Terrific value.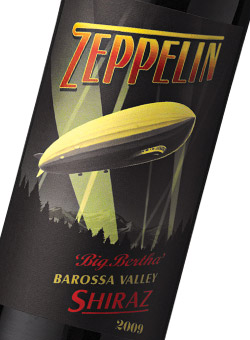 Hidden Label McLaren Vale Shiraz 2012 – $13 at Kemenys. This is Gemtree Uncut Shiraz, a monster of a wine with enormous concentration. Needs more time.
Thorn Clarke Sandpiper Shiraz 2012 – $15 at Winedirect. Rich, ripe but balanced Barossa Shiraz at a great price. Will improve for a few years.
Kilikanoon Killerman's Run Shiraz 2012 – $16 at Kemenys. Big dense Shiraz but tightly wound, needs a couple of years to open up.
Sevenhill Inigo Shiraz 2012 – $17 at Nicks (Vintage Direct) Huge, rich Clare Shiraz serves up a feast of liquorice, blackberry, toasty oak and spices. 15.5%.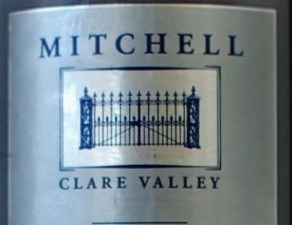 Pepperjack Shiraz 2013 – $18 at Wineonline. Bigger than the great 2012, the winner of the 2013 Visy Great Aussie Shiraz Challenge – which can still buy at Kemenys for the same money –  this is a 15% monster. A few years in a dark place might make it more civilised
Mitchell Peppertree Shiraz 2010 – $22 at WineListAustralia. Terrific Clare Valley Shiraz, big and crammed full of flavour, will improve for years.
CR Shiraz 2012 – $23 at Dan M's Huge Barossa red with a cult following. This one's only 15%
Mollydooker The Boxer Shiraz 2013– $25 at Nicks/Vintage Direct. Sarah and Sparky Marquis specialize in overripe 16% reds. This is their best value label, and delivers (in their words) 'a massive array of flavours, and awesome intensity but the thing that really finishes the wine off is the creamy layers and smooth mouth feel. It's so voluptuous.'

2. Shiraz Blends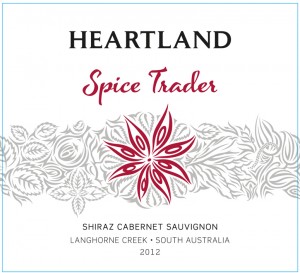 Langdorf Barossa Valley Grenache Shiraz Mataro 2012 – $9 at GLUG Lovely GSM with stacks of sweet, seductive fruit in a medium-bodied style. Bargain.
Heartland Spice Trader Shiraz Cabernet 2012 – $14 at Winestar. Big, rich red from the Barossa, won the sub $20 section at the 2013 Great Aussie Red competition. 
Teusner The Pleasure Garden Barossa Shiraz Grenache 2013 – $15 at ALDI (made for ALDI). Big, ripe and lush. Good value if you like your reds that way.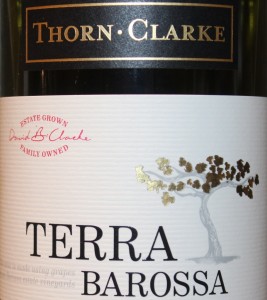 Thorn Clarke Terra Shiraz Cabernet Petit Verdot 2010 – $16 at MyCellars. This robust red won the sub $20 Great Aussie Red challenge 2012. No idea why it's still around.
Kilikanoon Killerman's Run GSM 2012 – $17 at Wineonline. This winery hasn't put a foot wrong of late: gorgeous GSM from Clare, choc-full of ripe fruit.
Glaetzer Wallace Shiraz Grenache 2013 – $18 at Bayfields. A big, black, soft, ripe blend of 80% Shiraz and 20% Grenache made from 60-80 year old vines.

Soul Growers Para Creek Grenache Shiraz Mourvedre 2011 – $20 at Winedirect. A monster (15.5%) SGM – plush, rich and cuddly.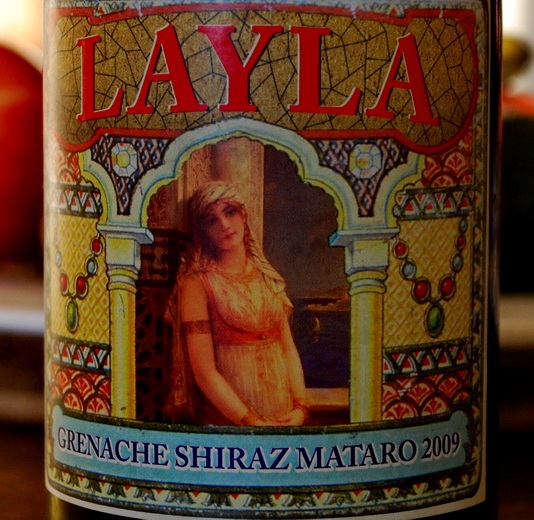 The Harem 'Layla' Barossa Valley Grenache Mataro Shiraz 2012 – $12 at GLUG The wine is every bit as exciting as the label. Big, bold GSM, voluptuous fruit.
Turkey Flat Butchers Block Red 2012 – $19 at MyCellars. One of our favourite GSMs, rich, ripe and juicy and always great value.
Sons of Eden 'Kennedy' GSM 2013 – $20 at Winestar. Made by Corey Ryan from fruit off a 50 year-old Light Pass Vineyard, planted by the Kennedy Family and tended by Leo 'Joe' KENNEDY who used to sell the fruit to Barossa winemakers.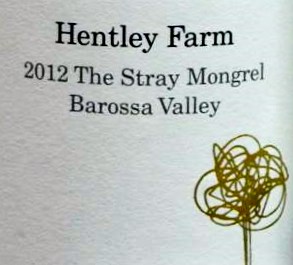 Tim Smith Mataro Grenache Shiraz 2012 – $22 at MyCellars. Handmade from some of the Barossa's oldest vines. Just plain gorgeous, sumptuous, hard to put down glass of rich, velvety red full of sweet berries and spices.
Hentley Farm The Stray Mongrel Grenache Shiraz Zinfandel 2013 – $23 at WSD. Hentley Farm in the Barossa is Halliday's winery of the year. It is owned by the Hentschkes – no, not a spelling mistake – who make reds with serious attitude. This is one of the few affordable wines in the hand-made line-up.
3. Cabernet Sauvignon and Blends
Mile Press Cabernet Sauvignon 2013 – $13. Huge Cabernet from the Adelaide Hills (14.8%). Loads of blackcurrant fruit and some tannin to help it last.
West Cape Howe Cape to Cape Cabernet Merlot 2013 – $15 at Kemenys. This is a big Cab Merlot with a lot of stuffing. From Mount Barker in Western Australia.
Church Block Cabernet Sauvignon Shiraz Merlot 2011 – $17 at Dan M's Ever popular McLaren Vale red,  a rich, full-bodied style with a smooth finish.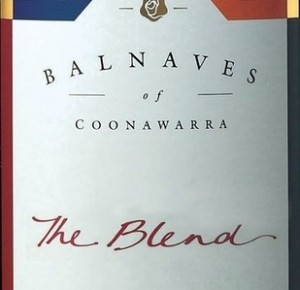 Balnaves The Blend 2012 – $17 at Kemenys. A big Bordeaux Blend from Coonawarra, needs a bit more time to settle down.
Lake Breeze Bernoota Shiraz Cabernet 2012 – – $18 at MyCellars. Stunning Langhorne Creek red with layers of flavour from one of our most underrated wineries.
Brand's Laira Blockers Cabernet Sauvignon 2012 – $19 at Kemenys. Big but balanced Cabernet from Coonawarra, lots of dark fruit and polished tannins.
O'Leary Walker Cabernet Sauvignon 2012 – $20 at Nick's / Vintage Direct. Big Cabernet with polish from a great Clare Valley winery.
Mitolo Jester Cabernet Sauvignon 2012 – $20 at Nicks Vintage Direct 20% of the fruit was dried in the sun – Amarone style – to concentrate flavours and alcohol. 14.9%
Vasse Felix Filius Cabernet Merlot 2012 – $20 at Shorty's Liquor. These once elegant reds from Margaret River have put on a lot of muscle, but still have calss and polish.
Mr Riggs the Outpost Cabernet Sauvignon 2010 – $22 at Kemenys. Big, rich red made by Ben Riggs from Coonawarra fruit. This is left over from the great 2010 vintage, and ready to drink.
4. Other Varieties
Borsao Selección Grenache Blend 2012 – $11 at Dan M's. Lovely rich drinking red if you like them big.
Hope Farm McLaren Vale Mataro 2010– $13 at Glug Wonderful Mataro that is sweet and juicy and rich and satisfying. Mataro is such an underrated variety.
Harem 'Fatima' Barossa Grenache Mataro 2012 – $15 at Glug. More serious older sister of Layla. Needs decanting and/or time in a dark place.
West Cape Howe Tempranillo 2013 – $17 at MyCellars. One of the better examples of this variety, big and bold, from Mount Barker in WA.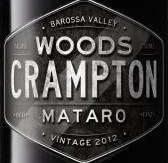 Woods Crampton Mataro 2012 – $18 at Kemenys. Benchmark Mataro made in small quantities from old vines in the Barossa.

Coriole Sangiovese 2013 – $19 at MyCellars. from the pioneers of this variety comes probably the best Sangiovese made down under, in McLaren Vale.
Massena Primitivo 2013 – $20 at Summer Hill Wine Shop. These boys are making artisan reds at Koonunga Hill prices – well, almost. Sold out at the winery, grab some if you like Primitivo (Zinfandel ) with attitude. Go on, be bold, be adventurous …