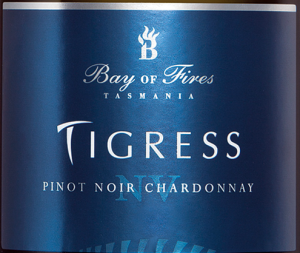 Updated June 2015
Best Sparkling Wines Under $20
The full list includes Whites, Prosecco, Pink Bubblies & Red Sparkling wines from under $10 to just over $20. Even at the low end, there are decent wines and definitely no Seaview, Jacob's Creek or Yellowglen bubbles either. Check out 3 of them below.
Sample of 3 wines
1. Petaluma Croser NV – $17 at OurCellar. One of the best bubblies in Oz around the $20+ mark, and this is the sharpest price around the traps this week. It's a bigger style of bubbles, more like a sparkling white Burgundy – would be good with food.
2. Bay of Fires Tigress Pinot Noir Chardonnay NV – $17 at Dan M's. 'Light straw hue, with the faintest touch of pink; a lively, indeed punchy, wine with citrus, toast and brioche duelling for a place; there are also strawberry and lychee nuances to the palate. Good value. 100% Tasmanian fruit.' JH. 92 points.
3. Hardys Sir James Vintage Brut 2007 – $20 at Kemenys. JHalliday says: '… sourced from the Upper Yarra Valley and Tumbarumba … while it obviously has bottle-developed complexity, there is a really attractive juicy well-spring of white stone fruit on the palate and a little yeast-derived brioche to add a final touch. 94/100.' Top-Gold, National Wine Show 2012